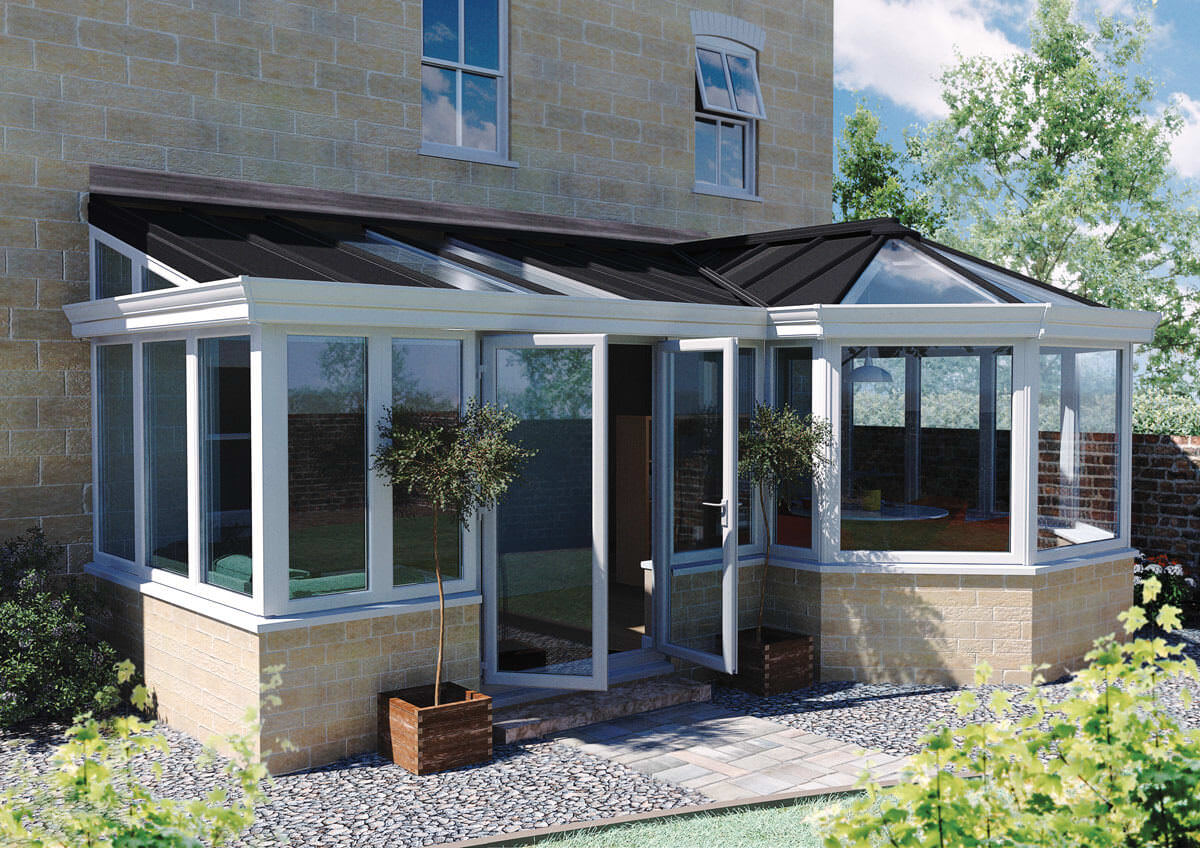 Perfect For You – Bespoke Conservatories in Wokingham
Your home improvements are personal to you, so why in fact not reflect your personality in the options you choose?
Our bespoke conservatories in Wokingham are a brilliant option for any property, enabling you to enhance the architecture of the building, add to its character, and create a practical living space that meets your every need and desire.
Abbey Conservatories have a team of expert designers who will happily work with you to create the bespoke conservatory of your dreams.
Read on to discover why bespoke conservatories are fast becoming the Wokingham home improvements of choice.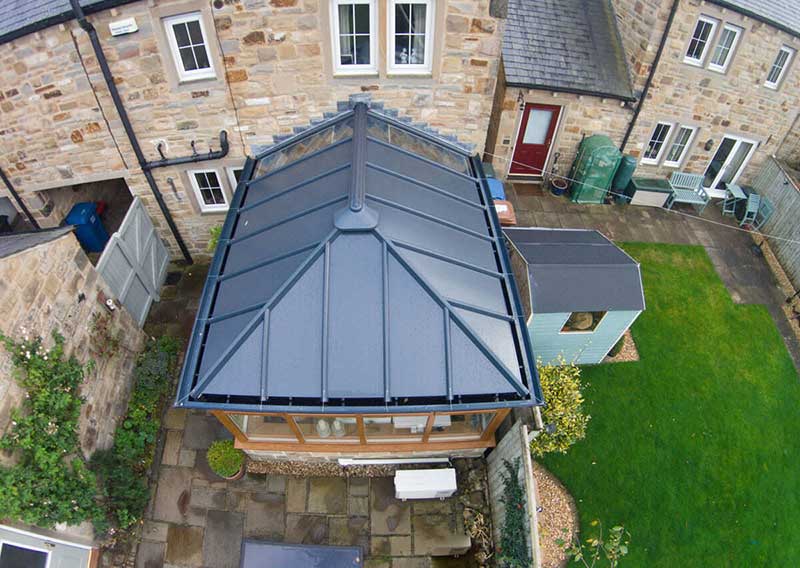 Meeting Your Every Need – Designing Bespoke Conservatories
Bespoke conservatories in Wokingham are ideal for almost any property. Our designers will work with you to create a space that is functional, as well as beautiful, to enhance your home.
First, we will look at where you want to install your new conservatory, assessing and measuring the space so that we can create a detailed plan.
Then, we will listen to your plans for your conservatory. Are you going to be using it as a dining room, a home office, a living space, or a playroom perhaps? There are dozens of options available, you might even want a multipurpose room.
We will also discuss the design features that you like, from door styles through to profile finishes, everything will be exactly the way you want it to be.
Bespoke conservatories are specific to you, enabling you to create a dream extension that will be a pleasant and practical space to enhance your property and lifestyle.
Exceptional Quality – Bespoke Conservatories from Ultraframe
Our bespoke conservatories are crafted using the Ultraframe Loggia range. This clever structure offers the most outstanding quality for your new conservatory and combines it with impressive all-around performance.
Bespoke conservatories are expected to meet the same high standards as our regular conservatories, so with the Loggia design, you can expect excellent thermal performance and high security.
In fact, these conservatories are even capable of a Windows Energy Rating of A+12, better than other conservatories in the industry.
We also only offer the most incredible security with all of our installations, so even our bespoke conservatories come with high performance Yale locking systems as standard.
With our bespoke conservatories, you can be confident that your Wokingham home is thoroughly protected against the weather and against potential intruders.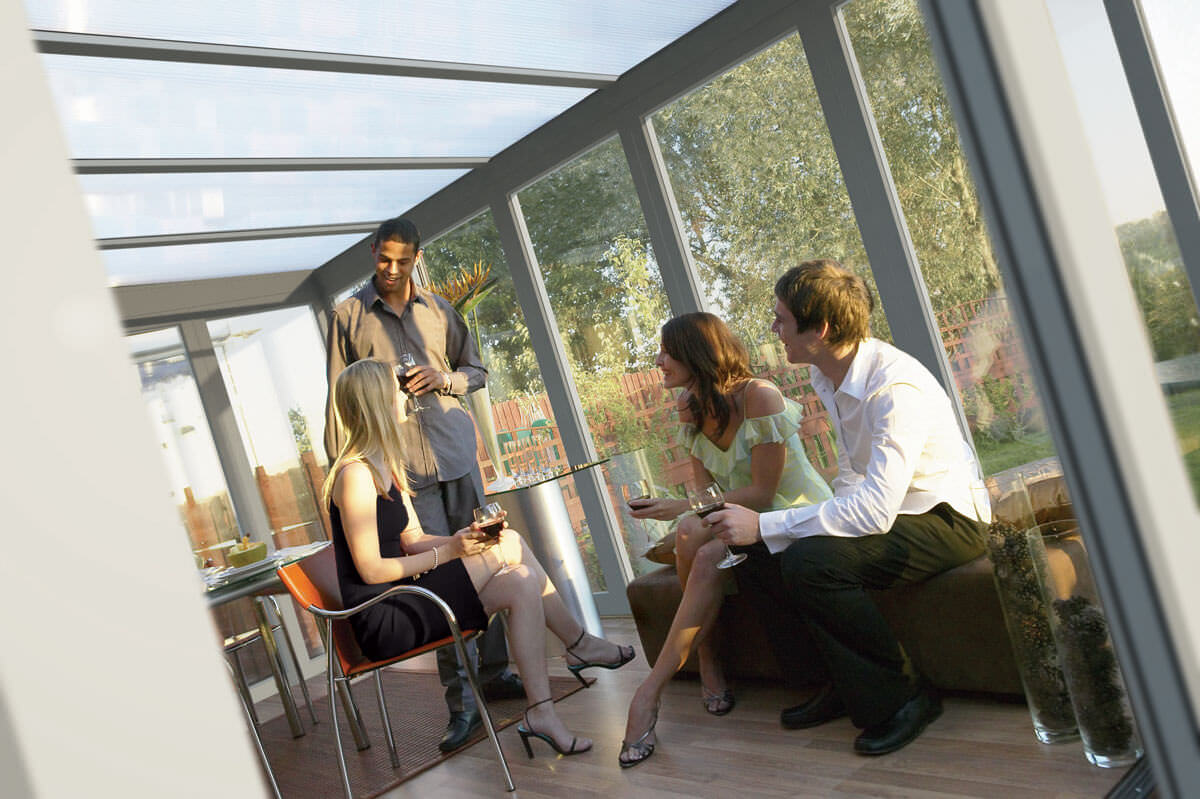 Bespoke Conservatories with Cutting Edge Technology
Our bespoke conservatories in Wokingham come with excellent benefits. Even the roof is down to you and your tastes.
We offer the Ultraframe RealRoof system which can be matched to the tiles on your property so that your conservatory blends in seamlessly with the existing architecture.
Or perhaps you would prefer a glass roof, in which case there are options for solar control glazing or self-cleaning glass.
Our conservatory roofs are designed to make life more comfortable and your conservatory more enjoyable.
We can even work with you to install beautiful lighting and flooring so that every aspect of your new bespoke conservatory is perfect when we finish.
Bespoke Conservatories in Wokingham from Abbey Conservatories
Choosing Abbey Conservatories for your bespoke conservatory in Wokingham will ensure that you get an installation of the highest quality.
Our experts will be on hand from the first point of contact with advice and guidance that you need.
When it comes to installation, our team are highly trained and experienced, as well as committed to customer service. We will be onsite at the time agreed, and our team will make every effort to keep disruption to the bare minimum.
Throughout the installation, they will ensure that the build is safe and meets the highest quality standards. Upon completion, they will tidy up after themselves, leaving your home in the same neat and clean state that they found it in.
Our entire team, from designers to tradesmen, are here to ensure that your installation is absolutely perfect and meets the very highest standards. With Abbey Conservatories, you can expect an exceptional and efficient installation experience.

Bespoke Conservatory Prices in Wokingham
Bespoke conservatories come in a range of prices completely tailored to your Wokingham home improvements.
You can get an idea of our conservatory prices with our online quoting engine. For more information or a guide price for your bespoke conservatory, we recommend getting in touch with the team.
Our bespoke conservatories are so specific to you and your Wokingham home, that we can only give you an estimate to start with, but our knowledgeable team will be more than happy to discuss this with you.