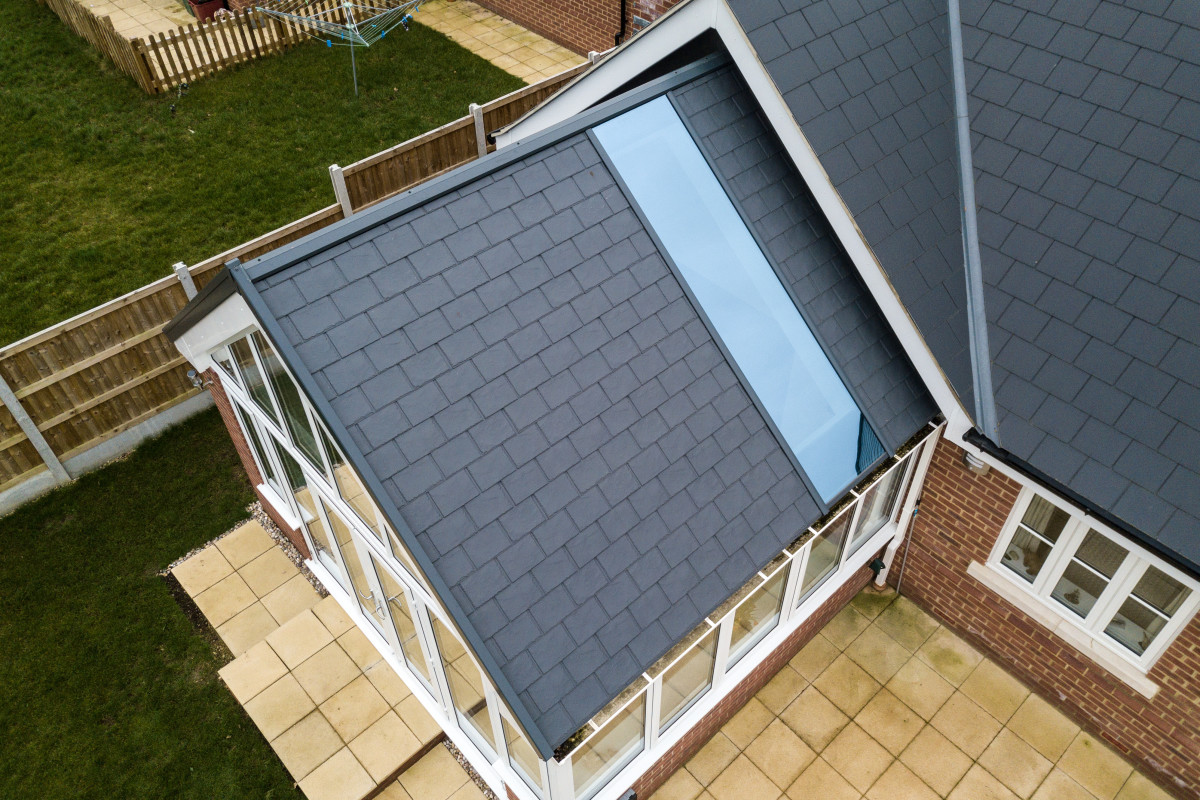 You could transform your conservatory with only a little bit of refurbishment. While you might be thinking that your old space is beyond saving, Abbey's range of refurbishment options could make you think again. With us, you could get new parts for your old build, helping it start to perform better and for longer.
You might have a space that is difficult to use in both winter and summer, has access issues, or just looks tired and basic. However, rather than tear it down, which costs time and money, you can replace parts of your build to get the perfect new room for your home for less money.
When you get a conservatory refurbishment, you won't have to carry out as much work. You won't tear the whole build down, meaning the process is quicker and less costly. And, if you like your current space, there's no need to change the style. At Abbey, we offer made-to-measure parts that suit any space seamlessly. The only thing that will change is the performance of your space.
With a refurbished conservatory, you can enjoy your home in more comfort. You'll get a choice of durable glazing, innovative doors, and even robust roofs. All of these options can make your home more secure, protect you from the weather, and even help you save money on your energy bills.
The Benefits of Conservatory Refurbishment
If you have an older conservatory, refurbishment could help fix a lot of its issues. You might have a conservatory, for example, that struggles with heat transfer. It's a common issue in old builds, where thin materials across the design struggle to keep cold air away from your home. Not only that, but excess heat and sunlight can pass through, creating an uncomfortable greenhouse effect.
With conservatory refurbishment, though, you can take back control of your living space. New glass can provide better insulation in winter, new doors come with durable uPVC or aluminium frames, and a brand-new roof can block excess sunlight, reducing glare.
Not only that, but you'll be able to save money at every step. When you invest in replacement parts, you can get them for less cost than you would in a new design. Then, once installed, they can help you save money in the long run. You'll be adding the latest in efficient technology to your space, helping you cut the cost of your energy bills!
Conservatory Refurbishment Glazing
So, where to start with your space? One way to refurbish it is to change the glass. Many older builds use only one layer of glazing, which doesn't offer a lot of protection during the winter. As a result, cold air can pass through quickly, making the whole room chilly and uncomfortable. When you get a conservatory refurbishment, though, you could invest in double glazing right across the build.
Double glazing uses two layers of glass instead of one, giving you more protection against cold weather. Additionally, a layer of argon gas sits in between the panels, reducing the risk of condensation and improving insulation. You can even get tempered glass which is less likely to break or internally shatter.
With new double glazing, you'll also let natural light flood your home more safely. When the light comes in, you won't have to worry about glare, as the second pane of glass reduces the sun's intensity. Also, double glazing blocks out harmful UV rays, meaning carpets and furniture won't wash out and fade.
Conservatory Refurbishment Doors
Another way to refurbish your conservatory is to invest in new doors. Modern doors are brilliant for both opening to your garden, but also connecting your conservatory to your home. Older designs are often narrow and difficult to access, making your garden seem much further away than it is.
However, modern builds use full sections of double glazing and slimline frames, meaning they always seem open. For example, sliding patio doors sit on an in-line slider, meaning they have no swing arc. Not only do they take up no space, but the full section of double glazing brings nature closer to your home.
You can also choose bi-fold doors, which use multiple glass panels that fold on themselves when you open them. As a result, either of these doors can provide seamless pathways to your garden. Also, if you need to use a wheelchair, pram or have mobility issues, you can get these doors with a low-threshold option. That way, your space is accessible for all.
Conservatory Refurbishment Roofs
The roof of your conservatory could be a crucial reason why it isn't comfortable. It comes into more contact with the sun than any other part of the build. Because of this, a poor roof lets too much sunlight in, as well as cold or warm air. But that also means a brand-new roof can have a brilliant impact.
With a replacement conservatory roof, you can get a brand-new design that works to insulate your space more effectively. You can choose a roof with double glazing or more robust materials like tiled or solid structures. Either of these options is far more durable, fully weatherproof, and customisable too!
With a solid or tiled roof, you can get partial glazing or a roof lantern to let light through into your home. That way, you can control just how your conservatory is lit. You'll also get more control over its temperature. A new roof offers brilliant insulation, helping you stay warm all year round and saving money on your energy bills every day.
Choose Abbey for Conservatory Refurbishment
If you'd like a conservatory refurbishment, then Abbey is the ideal choice. We're a trusted, local company with over 30 years of experience in providing new parts. We can offer the latest double glazing, unique doors and durable roofs for your home. And, with us, you can fully customise every design with hardware, colours or finishes to get the perfect style for your living space.
When you work with Abbey, you'll also guarantee the right fit. Our installation team will fit your refurbishment parts made-to-measure, and around your schedule, so you get the personalised service your home deserves.
Conservatory Refurbishment Prices
You can use our online quoting engine today to take a look at our range of conservatory refurbishment options. Then, we'll offer a unique quote for a customisable design within seconds!
Alternatively, if you'd like to hear more, or ask us anything, get in touch with Abbey today! You could fill in our online contact form, or call our friendly team on 01189 582 839 to speak to us directly today.