Edwardian Conservatories Reading, Thames Valley
Our beautiful Edwardian Conservatory range will open up your home with its fantastic symmetrical designs and generous floor-plans. Available to customers in Reading, Wokingham, Bracknell, Newbury, Basingstoke and across the Thames Valley, our Edwardian Conservatory will make a stunning addition to your home.
Perfect for customers looking for an additional area to dine, or perhaps a home for plants and flowers – our Edwardian Conservatory is an excellent choice for those who desire additional space, while keeping sophistication at the fore-front of the design.
Abbey Conservatories supply and install stunning Edwardian Conservatory styles in Reading, Wokingham, Bracknell and Basingstoke, so don't hesitate to contact us if you have particular ideas or design plans in mind.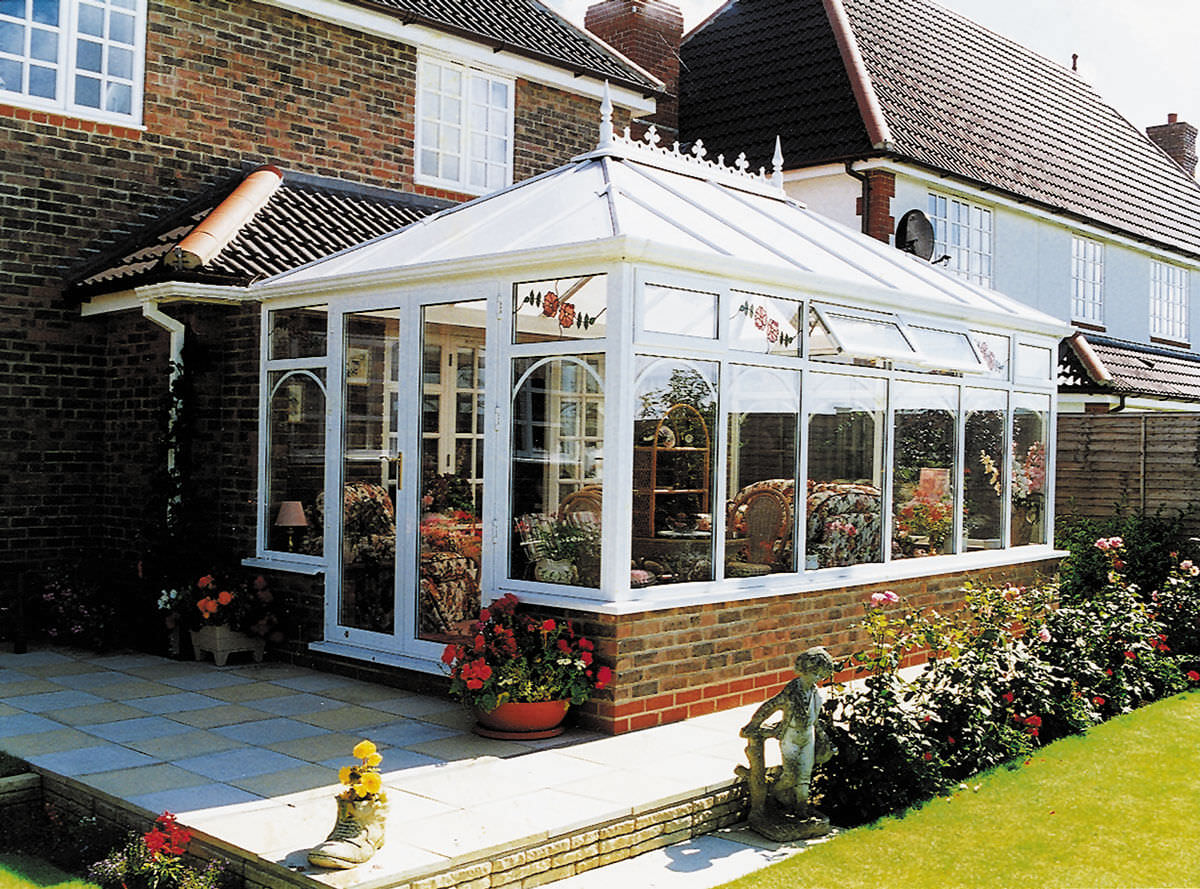 MINIMALIST
An Edwardian Conservatory is an excellent choice if you're looking for a minimalist option, with plenty of space and simplistic detail.
With a range of colours to choose from, we can ensure that the aesthetics of your new Edwardian Conservatory complements its style and your ideas.
Its symmetrical structure and versatile design will blend seamlessly into your Reading home, with no distraction from decoration that would detract from the classic design.
GENEROUS FLOOR PLAN
Choose an Edwardian Conservatory from Abbey Conservatories and you'll have the luxury of a generous floor-plan to fulfill your conservatory ideas.
Whether you're looking for a space to keep plants and furniture, or maybe you need some extra room for family parties and entertaining guests – Abbey Conservatories can find the perfect uPVC Edwardian Conservatory for you.
Choose an Edwardian Conservatory from our stunning range and you'll benefit from superb Ultraframe roofs to accentuate the height and space of your new conservatory even further.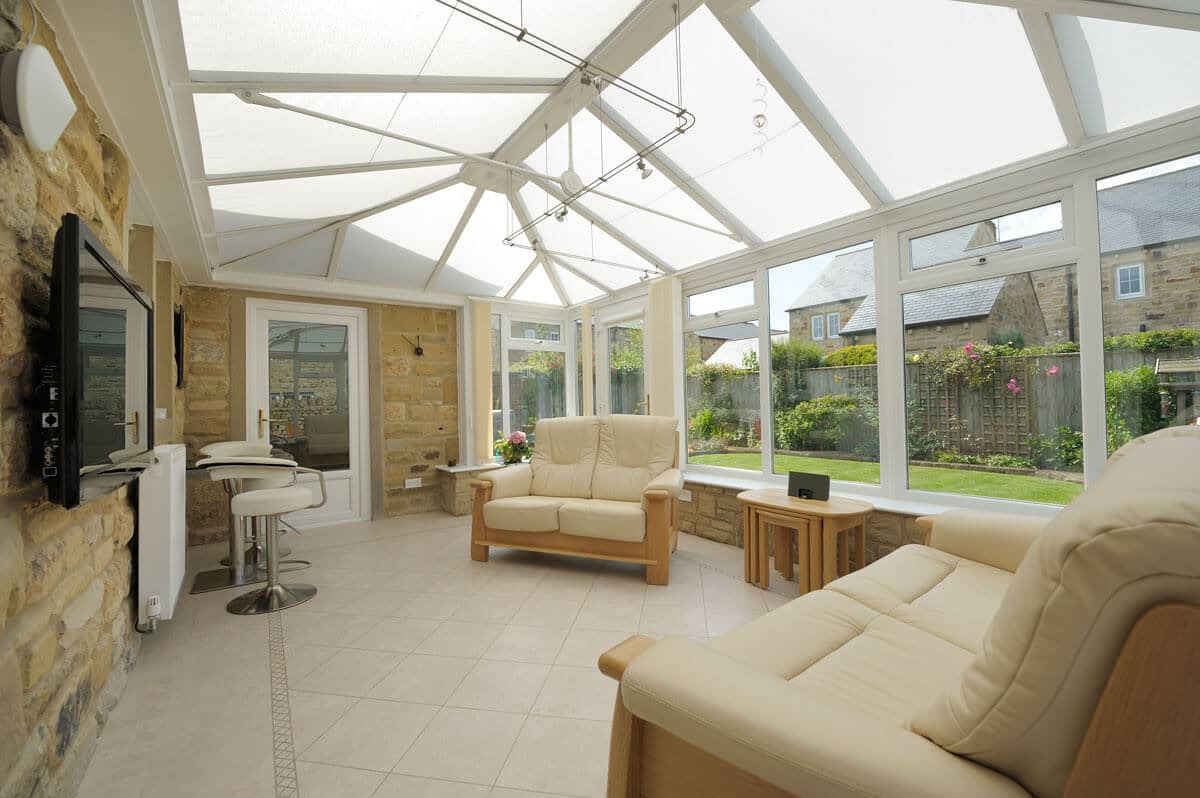 ENCOURAGES LIGHT
An Edwardian Conservatory will allow natural light to flood in at all times of the day, with no frustrating obstructions from sunlight.
With its bright views, your new Edwardian Conservatory could play the part of a living-room, dining-room, or even a light, airy play-room for your children.
There are a range of possibilities for your Edwardian Conservatory, and you can feel safe and sound with premium Yale locking systems installed as standard.
NO WASTED SPACE
An Edwardian Conservatory is designed in a square or rectangular structure, and we will ensure the perfect amount of space is used without compromising your garden or building area.
It is easy to make the most of your building area with a square or rectangular structure, allowing you more space for furnishings and decor.
When building in an octagonal shape for example, it's easy to cut across land and waste it – an Edwardian Conservatory will be guaranteed to use the space available without wasting any unnecessarily.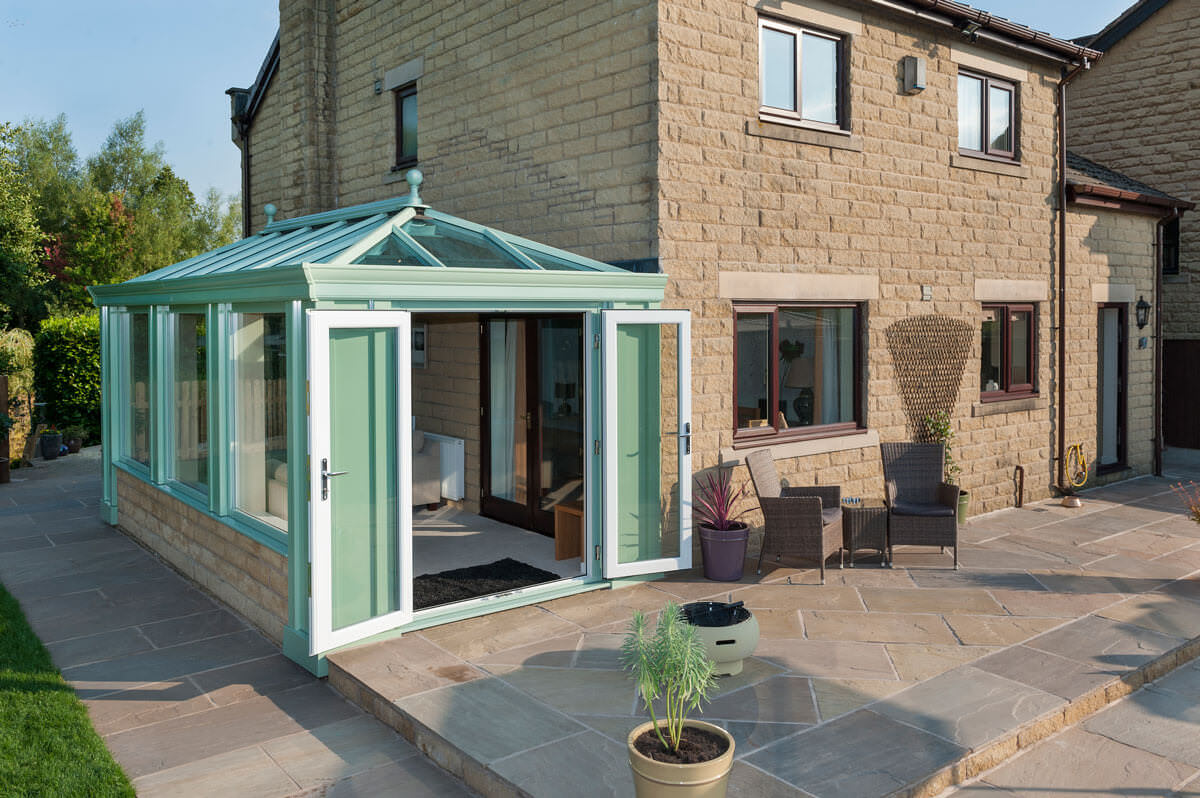 uPVC Edwardian Conservatory Designs
Originating in the 16th century, conservatories were first used by wealthy land-owners to cultivate plants and citrus fruits. These conservatories were most likely designed in the Edwardian style, due to their excellent use of space and generous floor-plans.
An ever popular choice for contemporary homes, an Edwardian Conservatory will beautifully enhance authentic values while bringing contemporary practicalities that the Edwardian era was incapable of achieving. Our Edwardian Conservatory superbly combines elements of both worlds, creating the perfect balance between functionality and aesthetics.
For a sophisticated, minimalist conservatory that won't compromise on space, an Edwardian Conservatory is the perfect choice.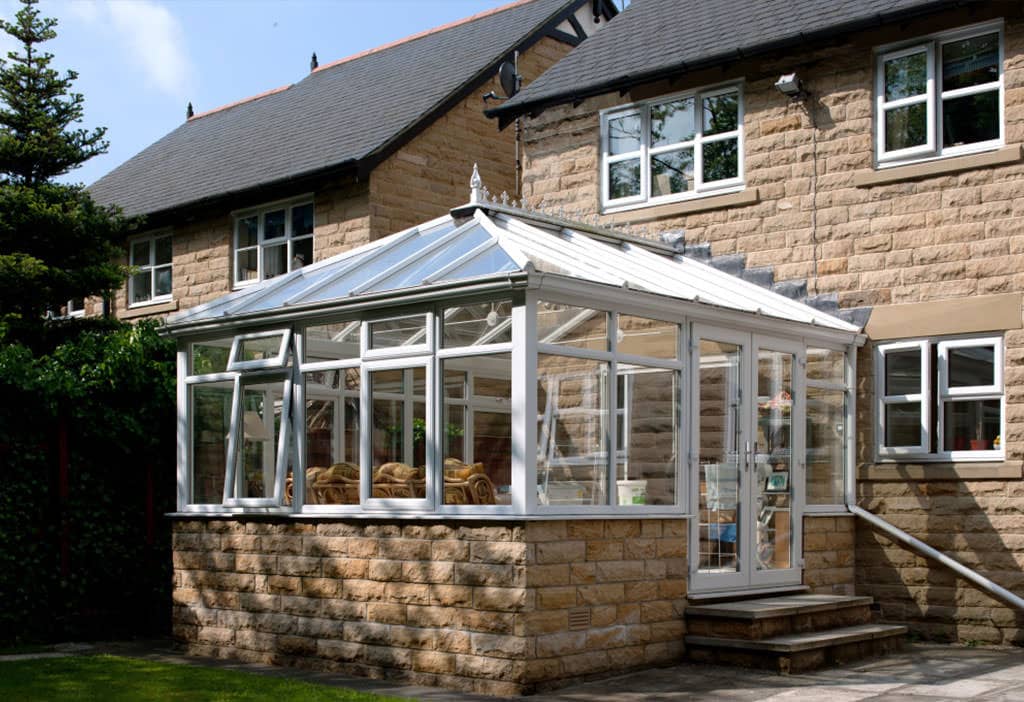 Edwardian Conservatory Prices
We offer incredibly competitive conservatory prices in Reading for Edwardian Conservatories' high quality design and significant investment values.
If you're looking for a quick price, start your instant online quote today – you'll be provided with a no obligation online price that adheres to your measurements and specifications.
Give us a call today on 0118 958 2839 to speak to one of our friendly advisors – they're always happy give you more information and fantastic conservatory quotes.
Alternatively, complete our online contact form for a quick response from our helpful advisors.