When you want to improve your home, you might be wondering where to start. With the wide range of companies to choose from, you are almost spoilt for choice.
We here at Abbey pride ourselves on our state of the art conservatories. We offer a very wide range of products including orangeries and conservatory roofs.
So, we will be discussing why you should choose us when selecting your brand new conservatory. Here are some of the things you should look out for and why we are the best company to choose.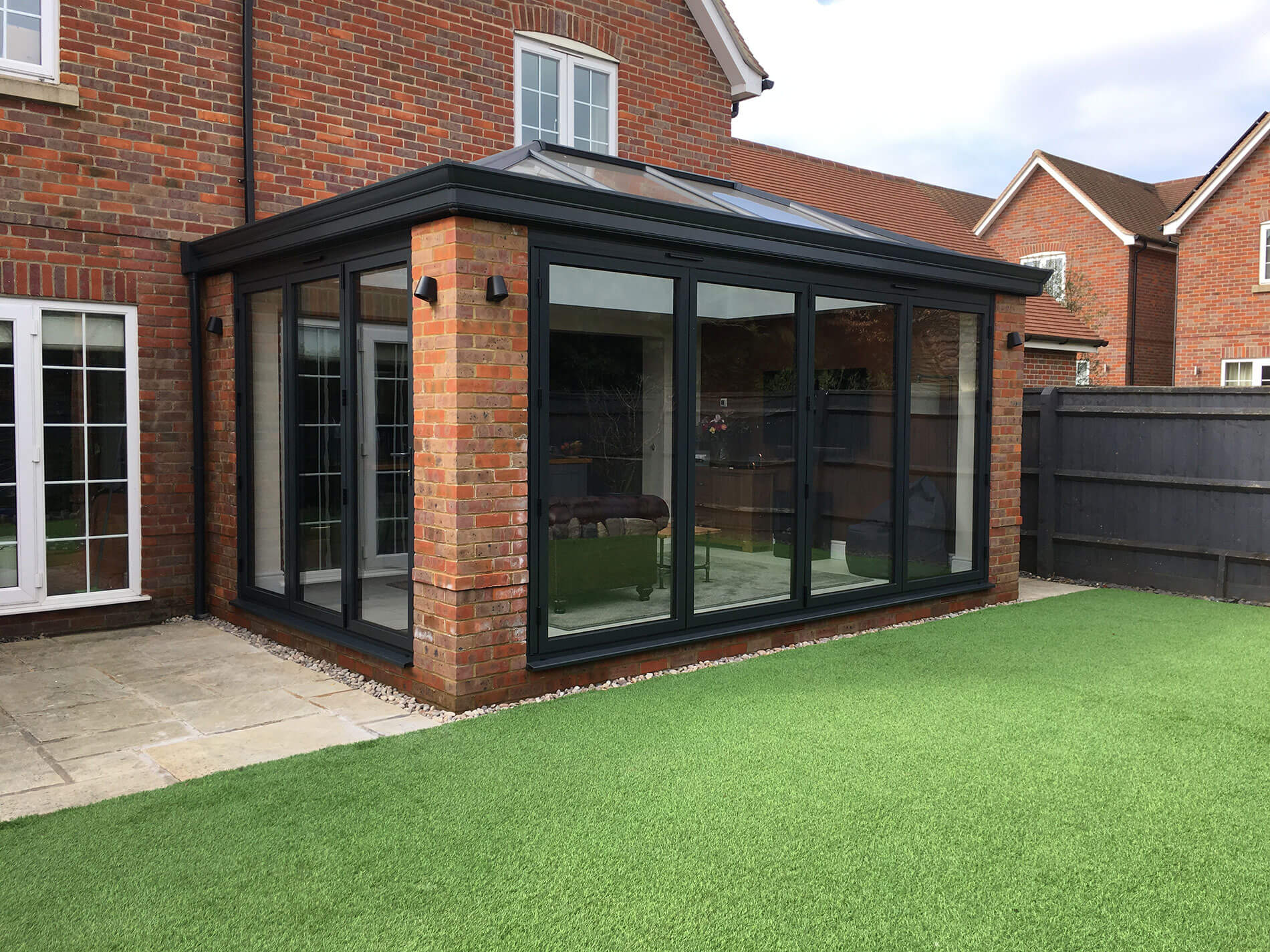 Experience
At Abbey, we have been providing customers with the finest conservatories since 1986. With over 35 years' experience, people come to us because they want an easy, enjoyable experience when buying one of our conservatories.
When you choose Abbey Conservatories, you'll get the best service because when you want to design your conservatory, we will be with you all the way from planning to installation.
We're proud of our friendly and trustworthy service. We know you are looking for an installer who can complete the installation quickly and efficiently. All or installers are FENSA accredited and are on hand to answer any questions you might have about our conservatories.
We have experience in completing projects in areas including Maidenhead, High Wycombe, Didcot, and Newbury so we feel very confident that we can transform your home by installing a beautiful eye catching conservatory.
You are in good hands with us because our team understand everything there is to know about conservatories, conservatory roofs, and canopies.
Where We're Based
Wondering what areas we operate in? We cover a broad range of areas in Berkshire and its surrounding areas. In addition to villages such as Spencers Wood, we are also available in bigger areas like Basingstoke and Reading. So if you live in these areas and are looking to transform your home, then reach out to us!
A Broad Selection of Conservatories
"What conservatory do I want?" It's a question you are probably asking yourself, and we understand that you could feel overwhelmed. But don't worry because there is a wide range of conservatories and orangeries to choose from.
At Abbey, we pride ourselves on offering a wide range of conservatories for you to choose from. We have a range of products to choose from including lean to conservatories, which will keep you and your family warm because of a unique uPVC profile for Liniar. It offers superior gaskets that keep warm air inside for longer. We also offer Edwardian conservatories with their beautiful design and symmetrical floor plan, Gable End conservatories which have beautiful high rooflines, and stunning double glazing to keep your new living area warm all year round.
But that's not all. If you are looking for an alternative to a conservatory, you can look at our beautiful orangeries, which are created by using more brickwork and add a sleek stylish alternative to your property.  They are stunning and cost effective, so whatever your budget, we can suit your needs. Orangeries are perfect for those who want the quiet life because they have a strong emphasis on privacy.
As well as contemporary designs, we also offer a modern take on traditional wooden conservatories with high grade modern wood. You can choose from a natural or painted finish, while our wood is made from high quality durable material.
Another great feature that we do is allow you to create your own conservatory. We offer bespoke conservatories that are tailored exactly how you want it. Customise everything from choosing a solid or tiled roof, to adding a bi fold aluminium door, opening nature to your garden. We can even match the brickwork of your home so you get a seamless extension to your property.
Our tiled and solid roofs are ideal because they are crafted from durable materials and soundproof, so you can listen to your favourite playlist without worrying about noise. You can even add bespoke options like spotlights to brighten up your home.
No matter what conservatory you choose, you can be rest assured that they all come with a made to measure fit. This means that when we install your conservatory, they are tailored to fit exactly how you want it.
In addition to this, we are also able to install house extensions too. Some homeowners might worry about the noise and disruption installations may cause. However, here at Abbey, our installations are efficient and won't break the budget, so we will have a beautiful space installed for you in no time at all.
You should choose Abbey Conservatories because all our conservatories and extensions are fitted with sturdy, durable materials. This helps them be weatherproof and thermally efficient to keep you and your family warm all year round. We also offer customisable options for instance Skylit rooflights and a variety of colours to maximise your experience.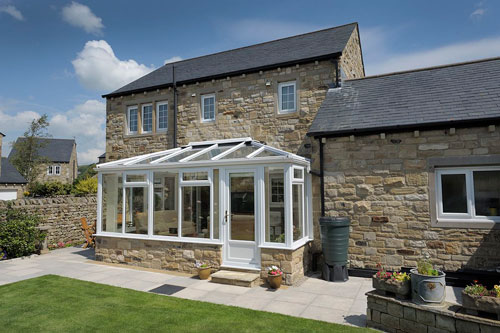 Finance Options
 Abbey Conservatories offer some amazing finance options on our conservatories.
You can also choose our Low Rate Finance option where you don't have to pay anything over 3 months, then start paying 60 months repayment at 4.9% APR. The offer is available over 5 years.
We also have an offer where you can either repay the agreement in full during the deferral period and there's nothing aside from a £29 admin fee. Alternatively, after summer 2022, you can pay 120 monthly repayments.
Alternatively, for bigger purchases, we also have a Low Rate Finance Option where you don't pay anything for the first 3 months and then relax in your orangery or extension for just £183 per month.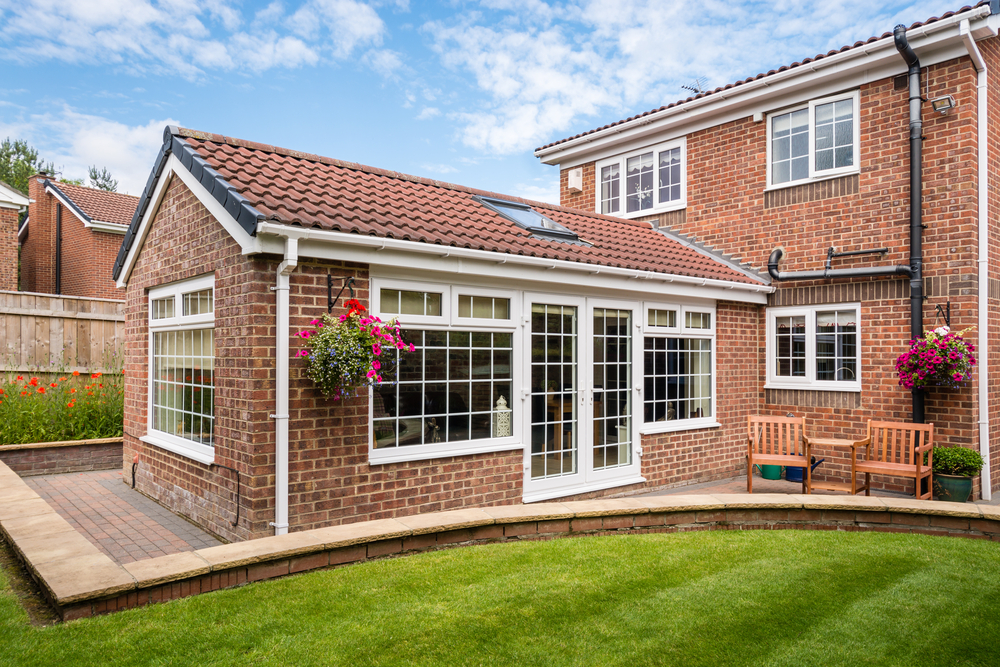 Get a quote with us today!
We believe that with our expertise and technical know how, we can offer you the best value for money when it comes to choosing your conservatory. With an honest approach and a professional efficient service, we have the reputation to back up our performance.
What conservatory is right for you? Something that brings privacy to your home? An area for you and your family to relax? Perhaps even a dining room! Whatever you decide to choose, we have a stunning selection of options for you to consider. Get in touch with us to find out more!