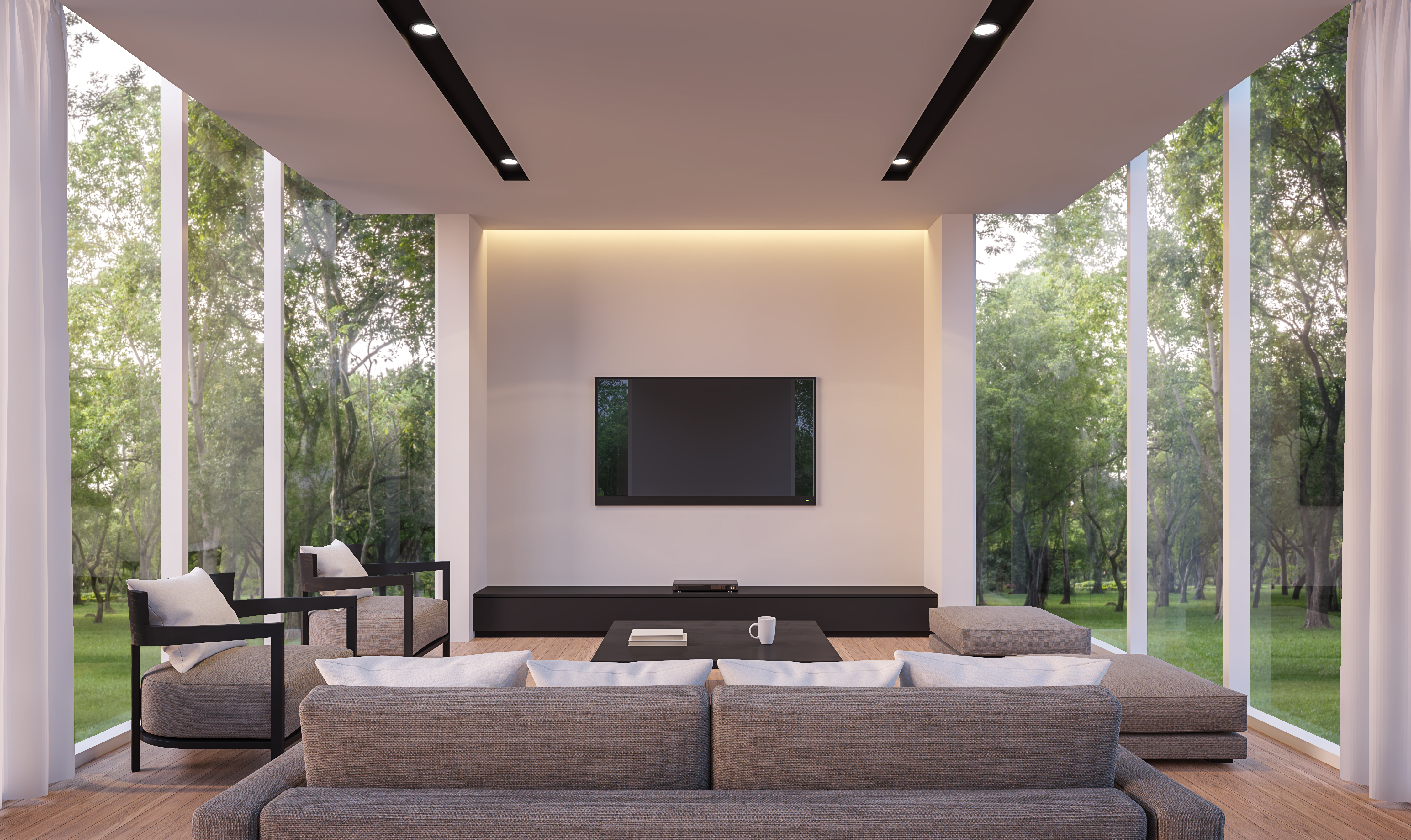 What are the top uses of a garden room? There are more than you might think for one of these stylish, versatile spaces. If you've wanted to use your garden more often or more comfortably, then a garden room is ideal. You'll be adding a room surrounded by nature, but durable enough to withstand it at its worst with weatherproof materials and excellent insulation.
Because of this, a garden room offers far more than a typical shed or shelter. You could use it as a reading room, a social space, or a way of getting away from the stresses of daily life. And, as it's a part of your garden, it'll be a freestanding structure which you can style to suit the outdoors rather than the indoors.
With Abbey, you could add a garden room to your home that you can use for a variety of purposes. One of these builds could make the rest of your home more spacious and less cramped, giving you more room to use.
However, as a separate structure, it'll be like a home away from home, and a space to unwind. You can design a garden room to be small and cosy, or expansive and bright. That way, you could find uses for it that might surprise you. And, with Abbey, you'll get a garden room for less and with a brilliant service. We're a trusted local installer with over 30 years of experience!
Garden Room Home Offices
Finding the right space to focus can be difficult in a cluttered home. However, if you need space to knuckle down and work, you don't need to build a conservatory or an extension. Instead, one of the top uses for a garden room these days is as a home office.
Although they're freestanding structures, you can connect garden rooms to electricity, meaning you'll have no issue installing a PC and other work equipment. Additionally, your garden room will be private and quiet, with excellent sound insulation to keep distractions well away. As many of us spend a lot more time indoors, a garden room home office is the perfect way to be productive.
Also, you can free up room in your existing home. If you already work from home, then you can remove a desk from a cramped area, helping you revitalise another space. You could expand your living room with new furniture, or extend your social space for you and your guests to enjoy your home more freely.
And, with a garden room home office, you can design your dream workstation. You can get a new desk to match a timber or woodgrain exterior and interior, and you can also invest in smart storage for files. That way, you can keep your work life and your home life separate – but with a much shorter commute.
Garden Rooms for Hobbies
Pursuing some passions can take up a lot of space. However, with a garden room, you can design an area to suit any hobby you might have, and keep it away from the rest of your home. One of the top uses for a garden room is as a hobby space for sports, arts, or something else entirely.
For example, you could create an area for pool, darts or even table tennis if you have friends over, or you could put musical instruments in there if you'd like to practice in privacy. Thanks to the impressive insulation of modern garden rooms, you can do it comfortably as well, without feeling cold even in the winter months.
Additionally, a garden room is a perfect place to tinker. If you like building, inventing or fixing, then a garden room gives you a specialised space to do it without taking up more room in your home. That means you'll have the area you need to fulfil your passions, without them getting in the way of anybody else's room.
With Abbey's garden rooms, you can also enjoy your hobbies securely. You'll get sturdy walls and the choice of secure windows and doors with double glazing that has multi-point locking systems. Because of this, you can store the things most precious to you safely, giving you total peace of mind.
Garden Room Lounges
Finally, finding space to socialise can often be difficult. Not only that but, on a warm day, you can end up being cramped indoors and away from the sun. However, with a garden room, you can create the ideal area for entertaining guests and enjoying the sunshine. One of the top uses for a garden room is as a lounge, giving you and your family a new room to unwind and relax in.
You can install new furniture like sofas and cushions, add a TV with an electricity connection inside the garden room, and add new carpet flooring or rugs for a soft, cosy interior. And, with your garden room, you can customise the dimensions to make it as expansive as you want it to be.
With a garden room, you'll be able to socialise and relax in comfort too. That's because these modern designs are highly durable and able to protect you from the worst of the weather. You'll get a design with fully weatherproof materials, meaning wind and rain won't cause your room to rot, decay or crack.
Also, you can open up your garden room directly into the outdoors. With the option of sliding and bi-fold doors, which slide away seamlessly to reveal a wide-open gateway to your garden, you'll feel at one with nature. As a result, you can use your garden more easily and more comfortable, and get that same feeling of freedom and space in the rest of your home as well.
Garden Room Prices
Choose Abbey's designs, and benefit from the top uses for a garden room in your home today.
You can use our online design tool to pick out your garden room and fully customise it to suit your needs. We'll provide an instant online price for whatever space you create!
If you'd like any further information or advice, give Abbey's friendly team a call today on 01189 582 839!