Whether you have just moved into a home with an existing conservatory, or you have an outdated conservatory, you may want to convert it into an extension. This is completely possible, however there are a few steps you must consider first!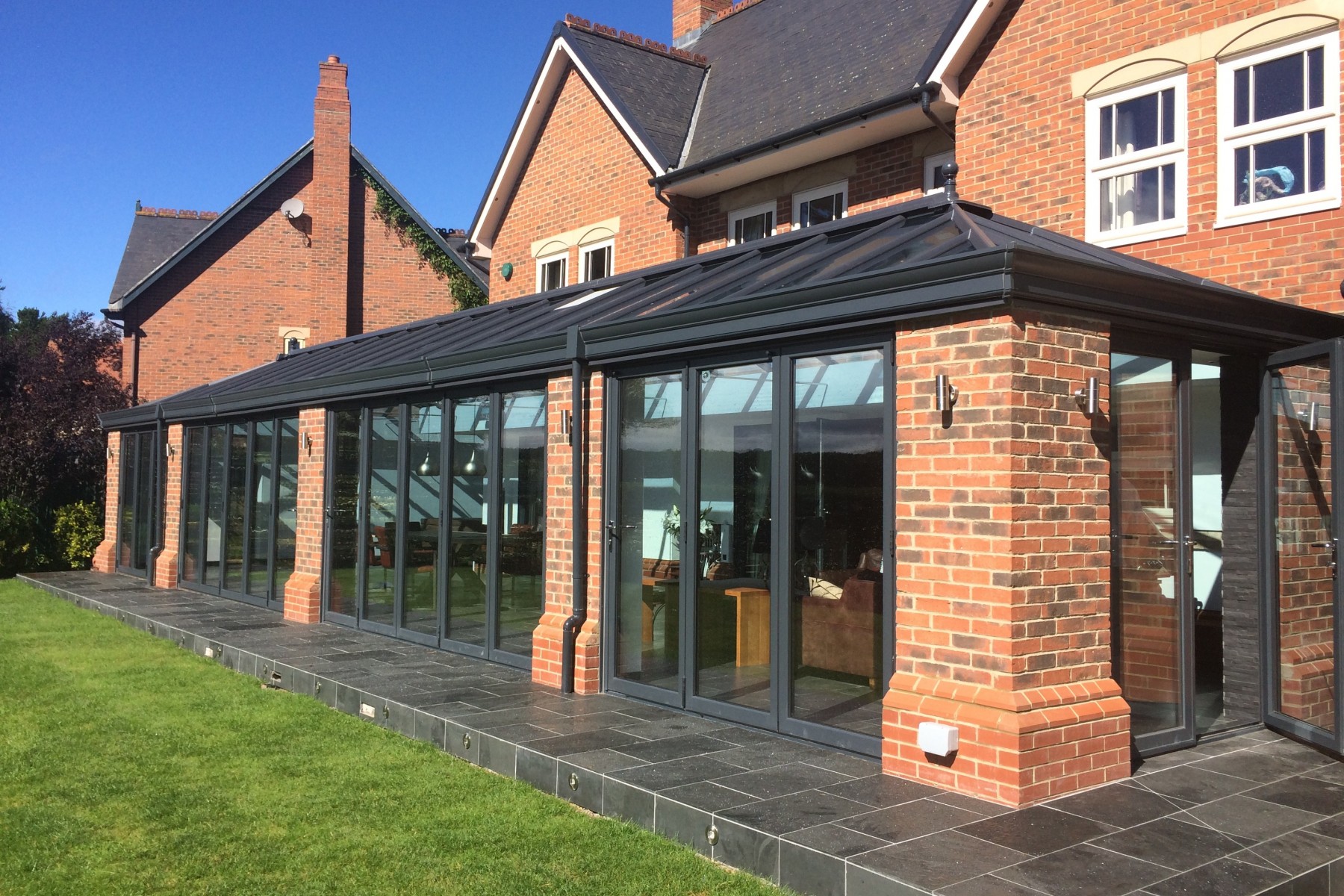 While a conservatory is an expansion of your home creating extra living space, it often stands out and is clearly a separate addition. A house extension is seen as a true expansion of your property. It can be either single or double-storey and is often the solution for outgrowing your home.
Both conservatories and extensions have their benefits and are selected by homeowners for many different reasons. While conservatories are more affordable, house extensions often perform to higher standards and seamlessly blend with your home. They can be tailored to meet your every need, where conservatory designs may be more restricted.
A renown issue with conservatories is poor performance related to age. As a conservatory gets older, you may start to experience heat extremes. In the summer your conservatory may be too hot to use, and in the winter, it is too cold. While a new roof is usually the solution to this issue, you may want to turn your conservatory into an extension. By doing this you can create additional space that is designed to meet your family's needs. As an extension is built to exist in harmony with your existing home, they are much more thermally efficient, secure and weather resistant than conservatories.
Benefits of a House Extension
As mentioned, a house extension does not face the issues that are regularly experienced with a conservatory. They operate as part of your home, retaining heat and keep what matters most protected. Although more expensive than a conservatory, they are much more durable and offer a hoard of benefits to your living space.
A house extension adds far more value to your property than a conservatory. Whether you are adding a new kitchen, dining room, living room, home office or playroom, your house is sure to be worth far more than what you bought it for should you ever choose to move to a new home and sell. Adding any square footage to a home is guaranteed to boost its value!
As an extension is created using true building materials, including higher proportions of brickwork, they are extremely thermally efficient. With this, you will experience warmer temperatures all year round, no matter how cold it gets. The inclusion of robust double glazing adds a further layer of insulation. By benefiting from a naturally warmer home, you will find yourself using less central heating. Experience cheaper heating bills, saving you money for years to come.
Where a conservatory is usually separated from the rest of your home via internal doors, a house extension flows naturally from the rest of your living space. As you benefit from extra living space you will find yourself enjoying being at home more. What's more, an extension can be two storeys, adding to your upstairs space. If you are a growing family this means the chance of adding additional bedrooms and bathrooms without having to uproot and move to a new home.
What to Consider When Turning a Conservatory into an Extension
If you are looking to turn your conservatory into an extension it is important to check what local authority regulations are in place. It is extremely important that this is thoroughly checked as any structure that does not meet regulations may face being taken down.
Depending on your local council and the build of your conservatory, you may need to attain new planning permission to change your conservatory into an extension. At Abbey, we will make sure to research into local authority regulations and submit a planning application where needed. This ensures that we are abiding by the correct regulations.
Working With a Trusted Local Installer
Here at Abbey, we have over 30 years of experience within the home improvement industry. With this, we have been able to perfect our techniques and develop an understanding of how complex builds such as a house extension works. Such experience is crucial – if you work with an inexperienced installer you are at risk of serious complications further down the line. Whether these complications are with local authorities, foundations or structure issues, they can be costly and difficult to fix.
This is why it is so important to partner with a trusted local installer that you can rely on to look into all aspects of a build. Here at Abbey, we can offer you short wait times, low travel costs and unmatched expertise. By working with market leading manufacturers we can promise you that the final product will be extremely durable and high performing while meeting strict building regulations.
Benefit from a stress and hassle-free build, as we are here to deal with all technical aspects. All you will need to worry about is figuring out what your new space will be used for. This way you can liaise with our design team, creating your dream installation that you and your family can use all year round.
House Extension Prices
It is no secret that house extensions are much more expensive than conservatories. This is because of the nature of the build and the number of materials involved. This being said, an extension is a worthwhile investment that will pay off for years to come. It is also a much cheaper alternative than moving to a new home. As you find yourself and your family using your new space every single day, you will never look back!
Turning a conservatory into an extension can vary in price depending on how big your existing conservatory is, and how big you would like to replacement extension to be. The price will be dependent on how much of the existing structure needs to be knocked down and how much needs to be replaced.
If you would like to receive a quote for your current conservatory being turned into a house extension, please get in touch today. Here at Abbey we are always up for a challenge and take pride in exceeding our customers' expectations. By leaving as much information on our online contact form we will be able to get back to you quickly with a response.
If you are interested in either a new conservatory or house extension, you may want to take a look at our online designer tool. Here you can follow the step by step process, designing your dream installation. At the end of the process, you will be presented with a price tailored to your specifications.
If you would like to find out more about how we can turn your conservatory into an extension, or simply have some questions to ask, please do not hesitate to call us on 0118 958 2839. Our friendly team are always happy to help in any way possible!