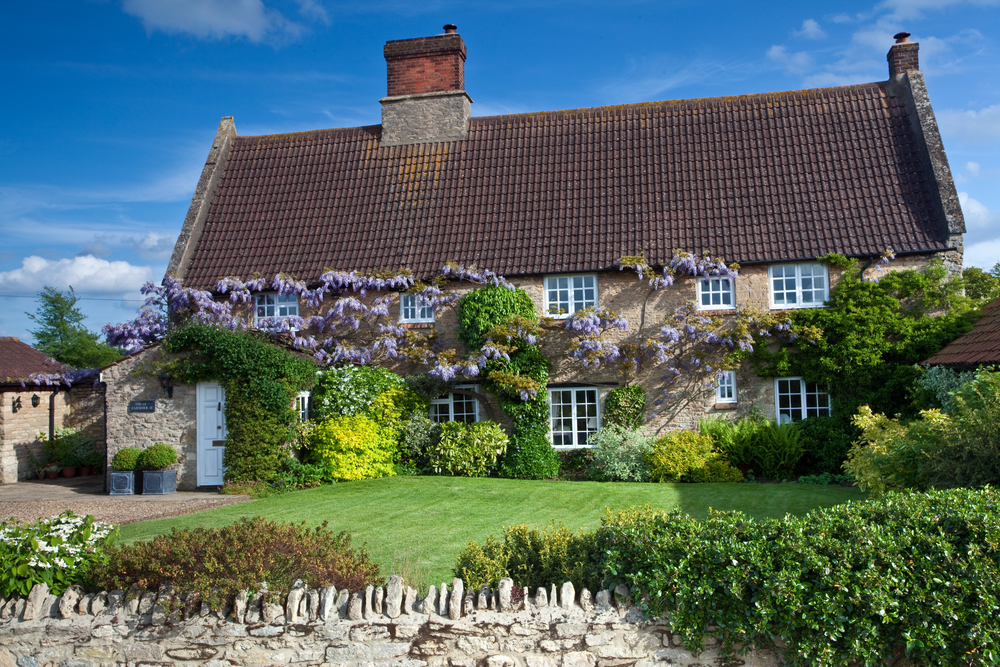 Listed buildings provide a highly desirable aesthetic that makes them incredibly sought-after for homeowners across the country. They provide a charming, stylish aesthetic, full of character and history, and they come with a legacy that makes them stand out from the crowd. A Grade I or Grade II listed building is one that has been around for over one hundred years, with you, the current owner, acting as custodian to preserve its legacy and integrity to make sure it lasts as long as possible.
With history comes tradition, and listed buildings' aesthetics sometimes mask how they are not always designed for maximum levels of space, warmth and comfort – certainly not to the extent homeowners would expect from a newbuild or recently renovated property. With rules in place, there are limitations to how much listed buildings can be improved.
Authentic listed buildings' windows, for example, cannot be replaced with advanced double glazing. However, there is the worthwhile alternative of secondary glazing, with additional panels fitted around the window that do not replace it while still improving its thermal efficiency. But what about space? If you want another room for your listed building, you may be considering the addition of a conservatory. Is this possible, and is there an alternative?
Our expert team have put together this guide to tell you all you need to know about adding a conservatory to a listed building, so any home can reach its full potential with Abbey Conservatories.
What Is A Listed Building?
If you own a listed building, it's likely you know the criteria. However, if you're considering purchasing a property that may be Grade I or II listed, or you're simply curious about the options that period property owners have when it comes to conservatories, we can help.
A listed building is one that is on the statutory list of 'buildings of special architectural or historical interest' and the listing protects all aspects of the property from changes that are out of line with its character. Age is the most common factor to determine what is or what will become a listed building – all of those in a good, original condition from before the 1700s will be listed, as well as most of those up to the mid-19th Century, while others between them and the turn of the 20th Century are chosen on a case-by-case basis.
Why Are There Limits on Home Improvements For Listed Buildings?
The purpose of registering an historical building is to preserve its original appearance and condition as much as possible. That's why there are limits to the products and installations that can be carried out.
Property owners will, for example, want to retain a listed building's original windows, so new and improved double glazing cannot be fitted. While this may make the building colder in the winter, less thermally efficient and even hotter in the summer – which brings with it a range of downsides to the functionality and performance of the structure as a whole – there are limits in place. Therefore, in this instance, residents of a listed building with concerns about their windows will look to add secondary glazing.
But where does this leave us if you want to add a conservatory to a listed building? If you own a period property that is Grade I or Grade II listed, you will have to make an application to your local council who will assess your case individually and get back to you with a decision usually within a few months or less.
English Heritage will often be brought in to give an opinion when the matter of adding a conservatory to a listed building is brought up, particularly if it is Grade I listed. Similarly, neighbours and other local interested parties can put forward an opinion during this consultation period.
Which Conservatory Should I Add To My Listed Building?
If you get approval to add a conservatory to your listed building, there is still more decision-making involved. There are a wide range of conservatory styles available, from traditional structures that will be instantly recognisable across the board to bespoke designs to maximise the amount of space you have available.
Since the consultation process can take as long as 13 weeks in some cases, especially when involving adding a conservatory to a Grade I listed building, this is the ideal time to meet with conservatory experts like ourselves to discuss the options available.
In order to retain your heritage home's traditional appearance, you may want to consider the traditional Victorian conservatory style. These are perhaps the most distinctive and recognisable design on the market, and we've upgraded the classic aesthetics to include all the benefits of modern performance that you would come to expect from a cutting-edge conservatory.
You could also consider a grand Gable-End conservatory style. With its high roof and intricate detailing, it offers an elegant aesthetic to make the most of the height and space you have available. Perfect for the extravagant stylings that are characteristic of some older properties, if you're looking to enhance the appeal of your listed building with a conservatory in addition to its performance, look to the Gable-End structure.
Conservatories For Listed Buildings By Abbey Conservatories
Here at Abbey Conservatories, we have a wide range of conservatory styles available. No matter how unique your listed building may be, we are sure to have a bespoke conservatory design that works for you.
If you are unsure about any aspect of adding a conservatory to a listed building, why not contact our experts? You can reach out to us online or by phone on 0118 958 2839 and we'll be happy to help.
Plus, if you've already applied to add a conservatory to a listed building, you can use our online quoting engine to get an instant price. We look forward to working with you soon.