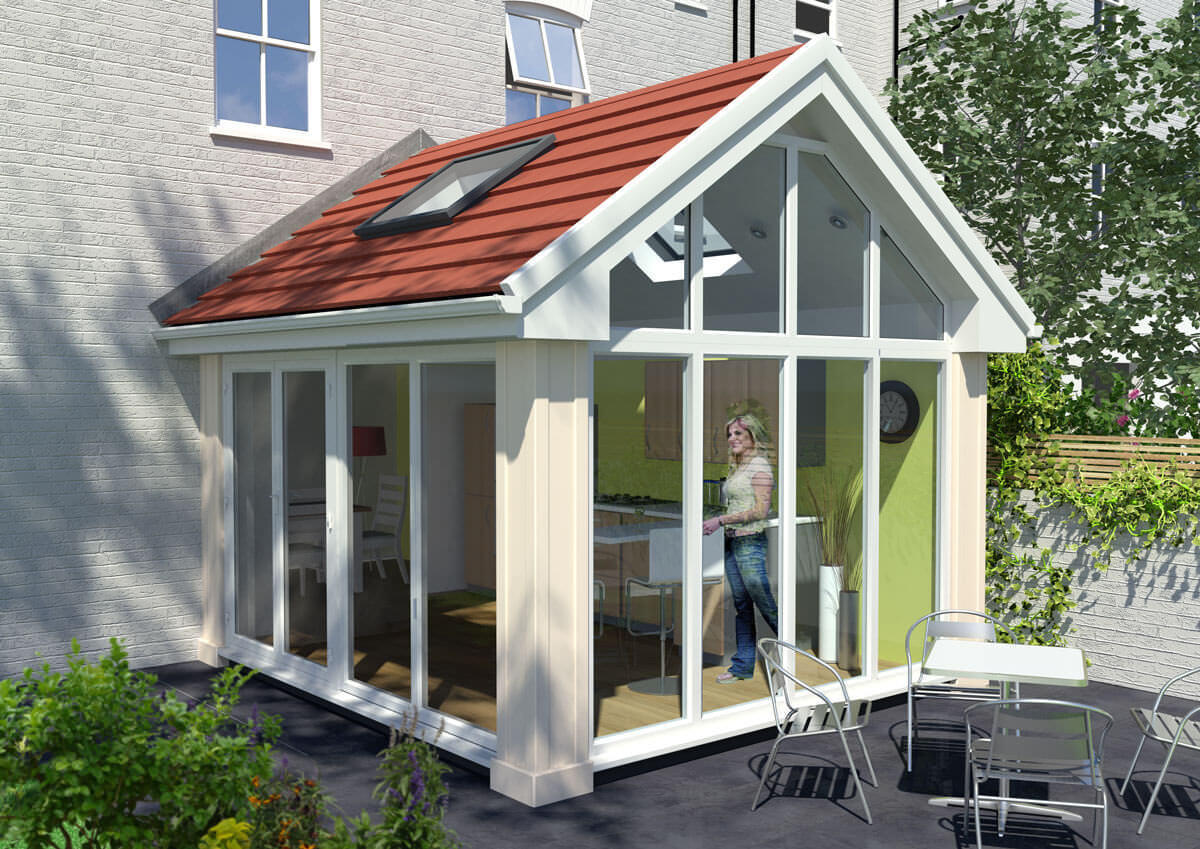 High Performance Conservatory Roofs in Basingstoke
Making the most of your conservatory is easy with our new conservatory roofs in Basingstoke. These remarkable roofs are high performance, keeping out the weather and keeping warmth within.
Here at Abbey Conservatories, we are conservatory experts and we will help you to decide whether a replacement conservatory or a refurbishment is the best option for your home.
Replacing your conservatory roof is cost effective and simple, so if the general structure is sound, this could be a great option for your Basingstoke home improvements.
Abbey Conservatories are known for being honest, trustworthy and for designing and constructing the very best conservatories in Basingstoke.
Read our guide to conservatory roofs in Basingstoke to discover the options available.

Year Round Benefits with New Conservatory Roofs
One of the most impressive features of choosing a new conservatory roof for your home improvements is that it can make your conservatory a year round living space.
If your conservatory is too cold in the winter, or draughty when the wind blows, our insulated conservatory roofs could improve its thermal performance in countless ways.
You will benefit from heat loss being minimised, as well as a complete draught and leak free roof.
If in the summer, your conservatory suffers from the oven effect which makes in unbearable to use, then choose our high performance solar reflective glass. Our range will help to reduce the heat coming into your conservatory via the sun.
Our conservatory roofs in Basingstoke come in many options to enhance your experience of your living space and make it a practical and comfortable area to enjoy whatever the weather.
Have a Complete Upgrade with Conservatory Roofs in Basingstoke
Replacement conservatories can be an expensive option for your home improvements, so if you are looking for a more affordable way to enhance your living space, then we can help.
At Abbey Conservatories, we offer a range of conservatory roofs, and we can also upgrade and renovate the existing frame, giving your conservatory a new lease of life.
Conservatory roofs and upgrades are the ideal options for value for money home improvements, and they will refresh your conservatory in so many ways. You will benefit from the additional space once more.

So Much Choice! – Conservatory Roofs to Suit Your Basingstoke Home
As with conservatory installations, every Basingstoke customer has their tastes and requirements, as well as a property that has its individual character.
Choosing a new conservatory roof that completely blends in with your property and reflects your personality is so easy too.
With Abbey Conservatories, there is an abundance of options available to you, so that you can create the perfect look and performance that meets your every need.
Take a look at our summaries of the conservatory roofs we offer in Basingstoke for inspiration.
Tiled Roofs
For a roof that transforms your conservatory, making it look more like an extension to your home than a traditional glazed living space, our tiled roofs from Prefix are the perfect remedy. They offer a beautiful and naturally tiled finish which will blend in with your property, and they are incredibly insulating.
Constructed with an aluminium frame, they are light yet sturdy. With two layers of insulation installed between and above the aluminium, you can benefit from incredible, thermal performance.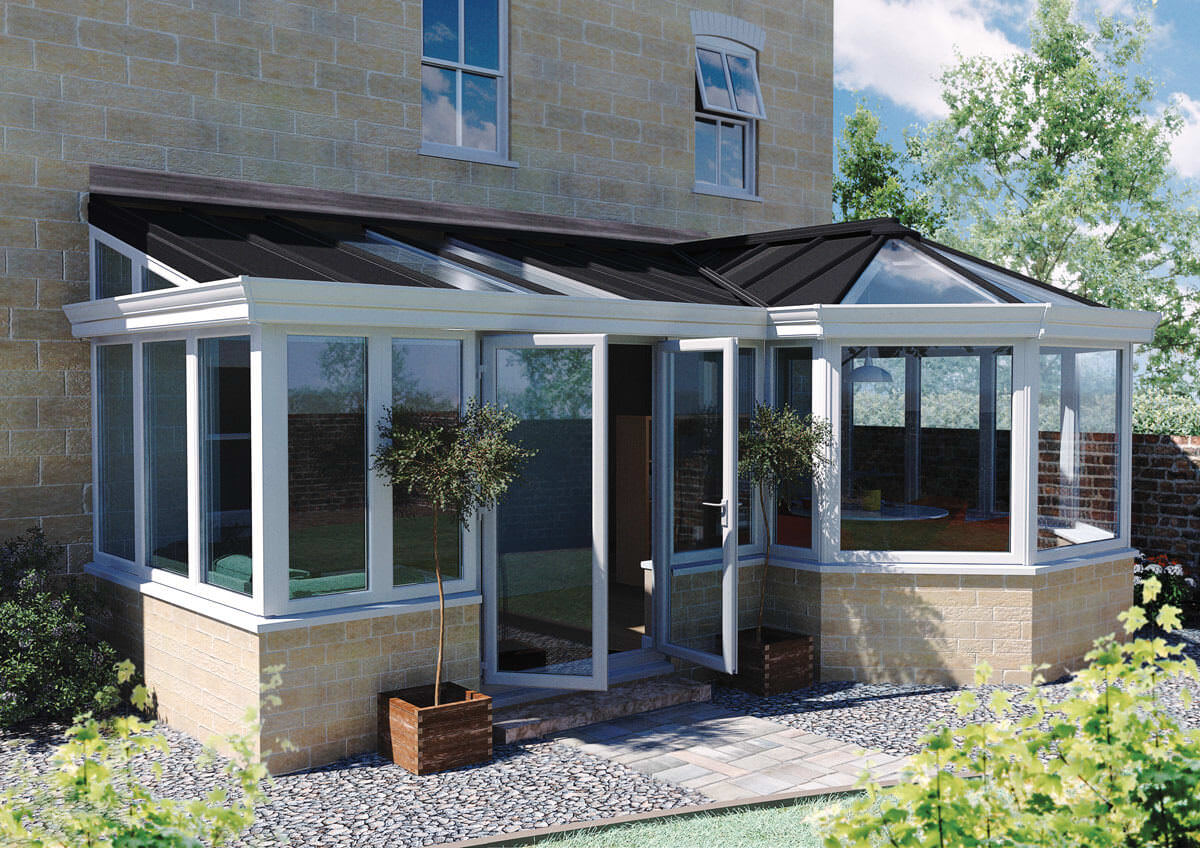 Glass Roofs
If you want to keep the conservatory look, but you want all the advantages of energy efficiency, security and the latest technology, then our glass roofs are ideal.
Made using the Ultraframe design, they are fantastic for thermal performance and come with a range of options such as solar control and self-cleaning glazing. There are some fabulous styles for conservatory roofs, making them perfect for complementing the design of your existing conservatory.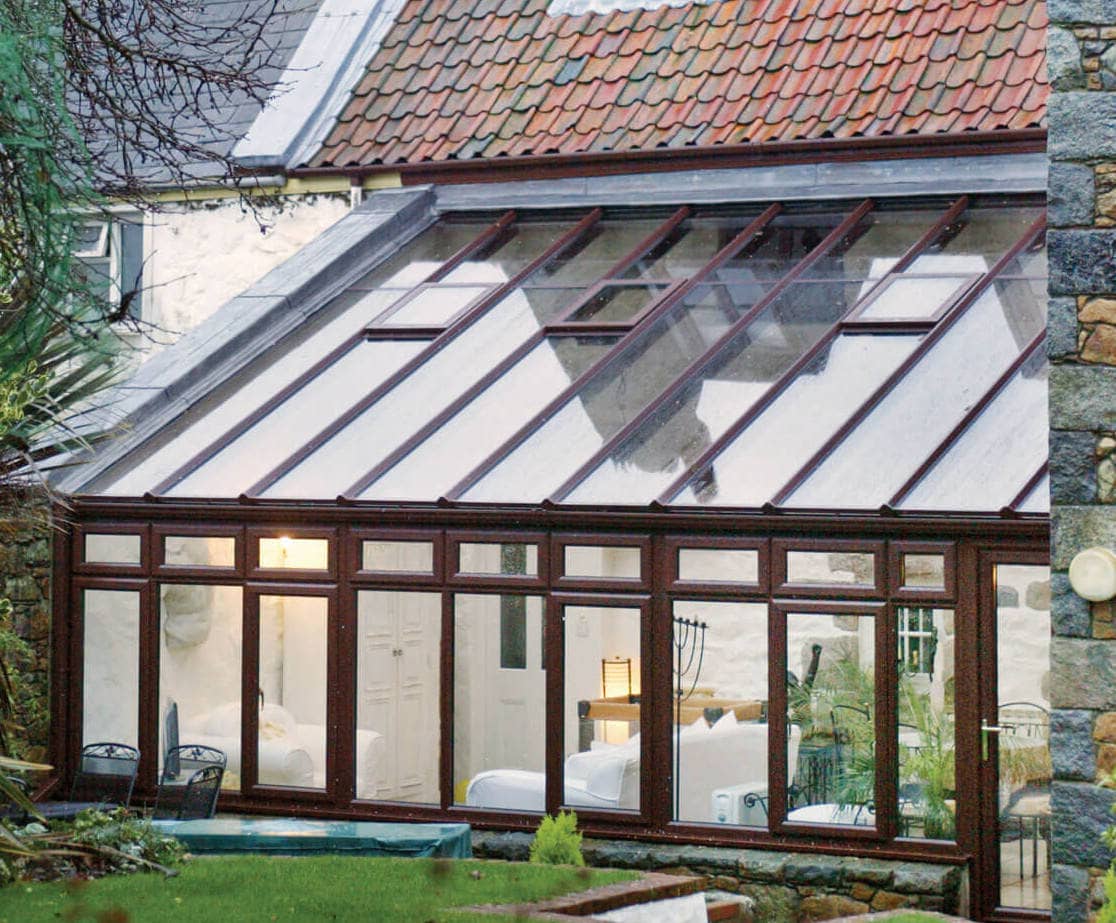 Aluminium Roofs
Our aluminium roofs are so sought after in Basingstoke, because not only are they high performance, but they also offer the most exquisite style. The ridiculously slim frames allow masses of natural light to flood into your conservatory, making it brighter and giving a feeling of spaciousness.
In addition to this, aluminium roofs come in the widest variety of colour finishes, almost every shade you can think of is available, ideal for a personalised finish.

Conservatory Roofs Prices in Basingstoke
Conservatory roofs are a great investment for your Basingstoke home improvements. There are so many options available that you are sure to find the right mix of features and styles to suit your tastes and your budget.
Get a free quote by visiting our online quoting engine. Or if you would prefer, contact us as we have a friendly team who will be happy to discuss any of your queries.