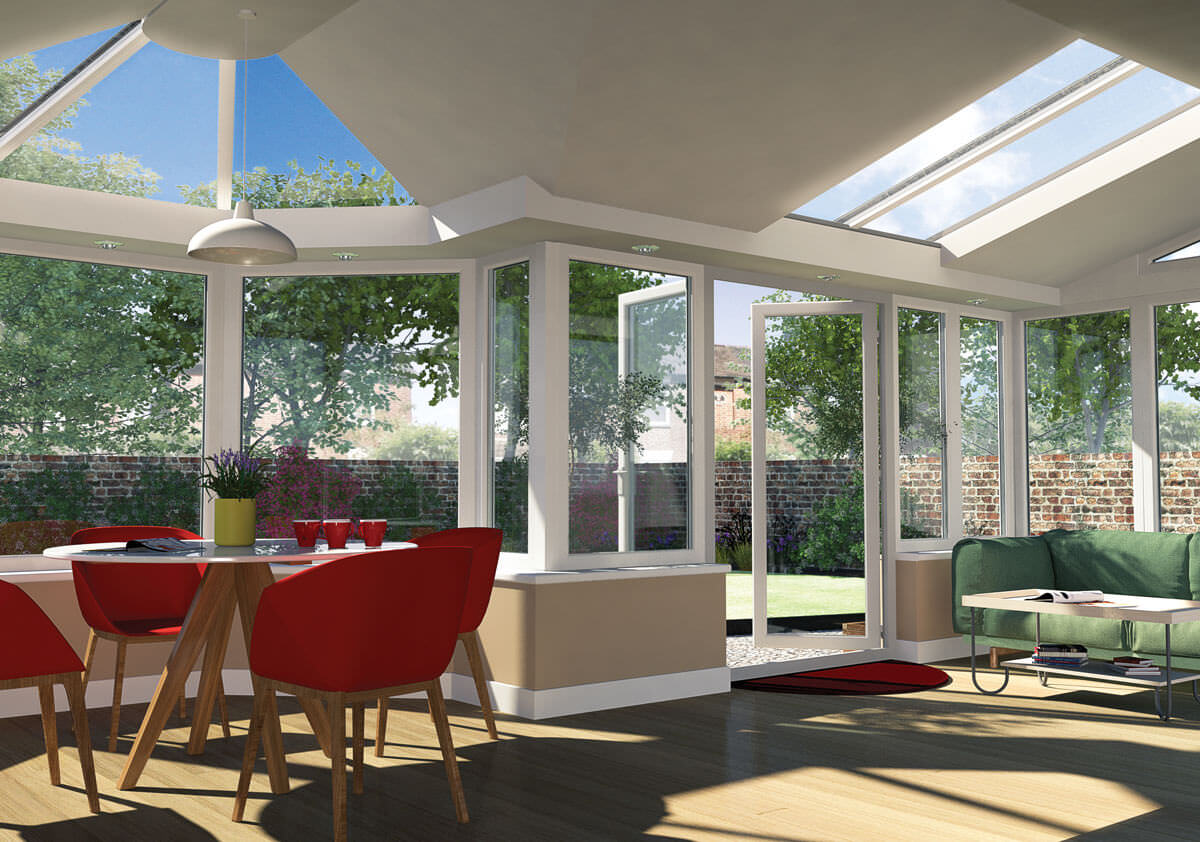 Modern Conservatories for Reading Home Improvements
There are plenty of features and benefits to modern conservatories, which is why they are fast becoming the Reading home improvement of choice. Our Modern conservatories are stronger, more secure and offer incredible thermal performance meaning they perform all year round.
The modern conservatories we offer at Abbey Conservatories feature all the very latest innovations in conservatory design and development, ensuring that our customers benefit from the best of everything.
Why not browse our excellent guide on modern conservatories to find out more?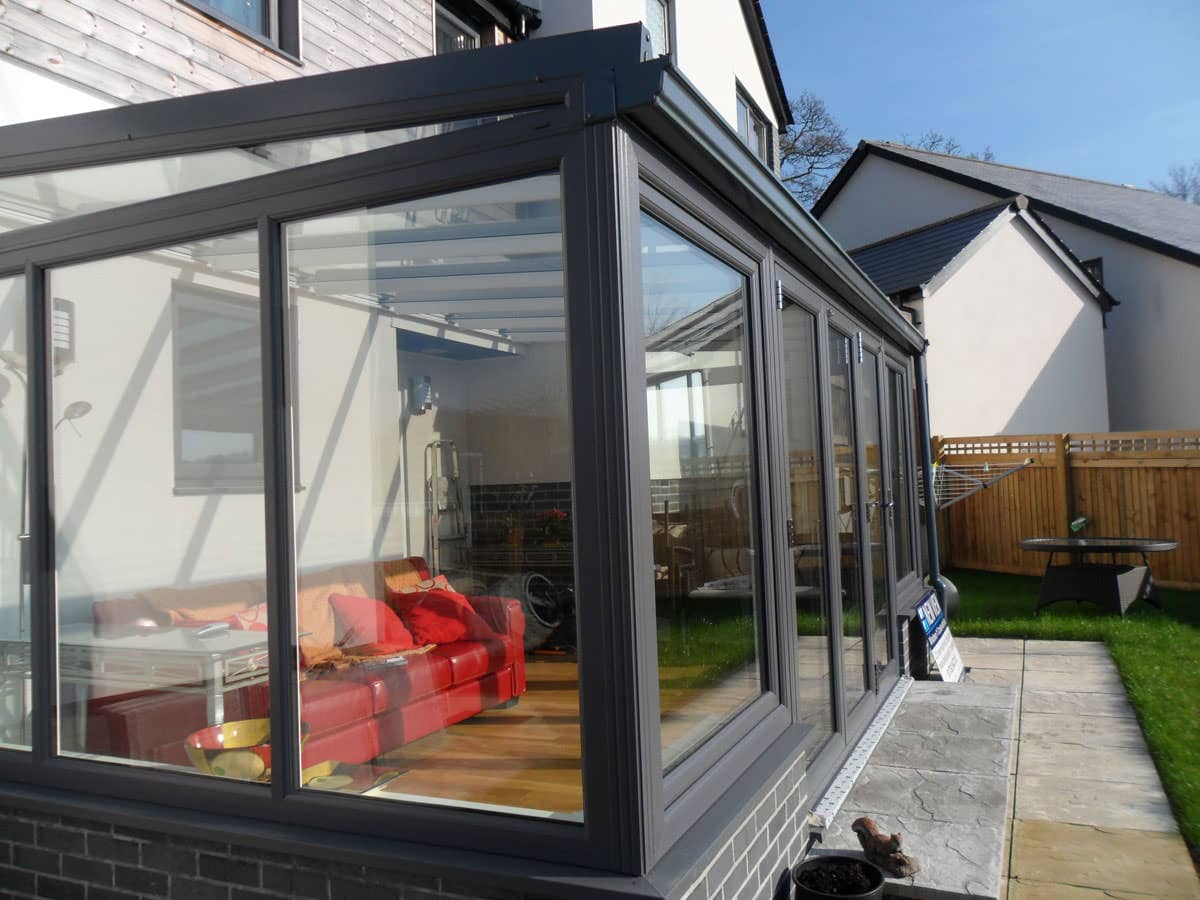 Thermally Efficient Modern Conservatories
Traditional conservatories were often constructed from a single glazed profile and topped with a polycarbonate roof.
Therefore on cold days, these conservatories would be full of condensation and so cold, that they were unusable. In the summer, the sun would turn them into an oven, making them so uncomfortable you would prefer to sit in the fresh air outside.
Modern conservatories have been precision engineered to ensure that these experiences are memories.
At Abbey Conservatories, we create our installations with the Liniar uPVC profile. This clever system has a multi-chambered design and is fitted with quality double glazing, making it a bold choice for conservatories.
The excellent Windows Energy Rating of A+12 ensures that heat remains within your living space, even on the coldest of days, making it a comfortable place to be.
You can also opt for our solar control glass and Ultraframe roofs to ensure that in the summer, the oven effect diminishes.
Our modern conservatories in Reading are the perfect solution for your home improvements, providing you with additional living space that you can experience all year round.
Highly Secure Modern Conservatories
Of course, one of the many benefits of modern conservatories is the increased security. Our conservatories are simply outstanding for home protection.
Your old conservatory may well be weak and brittle, making it vulnerable to potential intruders. Our state of the art designs will make your home safer and more secure.
The profiles have hidden strengthening technology, which creates a significantly strong frame, almost impossible to break, and every opening in your conservatory is secure with Yale locks.
Our Yale multipoint locking mechanisms are outstanding, offering the best protection there is for your property. This makes your conservatory much more secure.
You can have complete peace of mind that your Reading home is under full protection with our modern conservatories.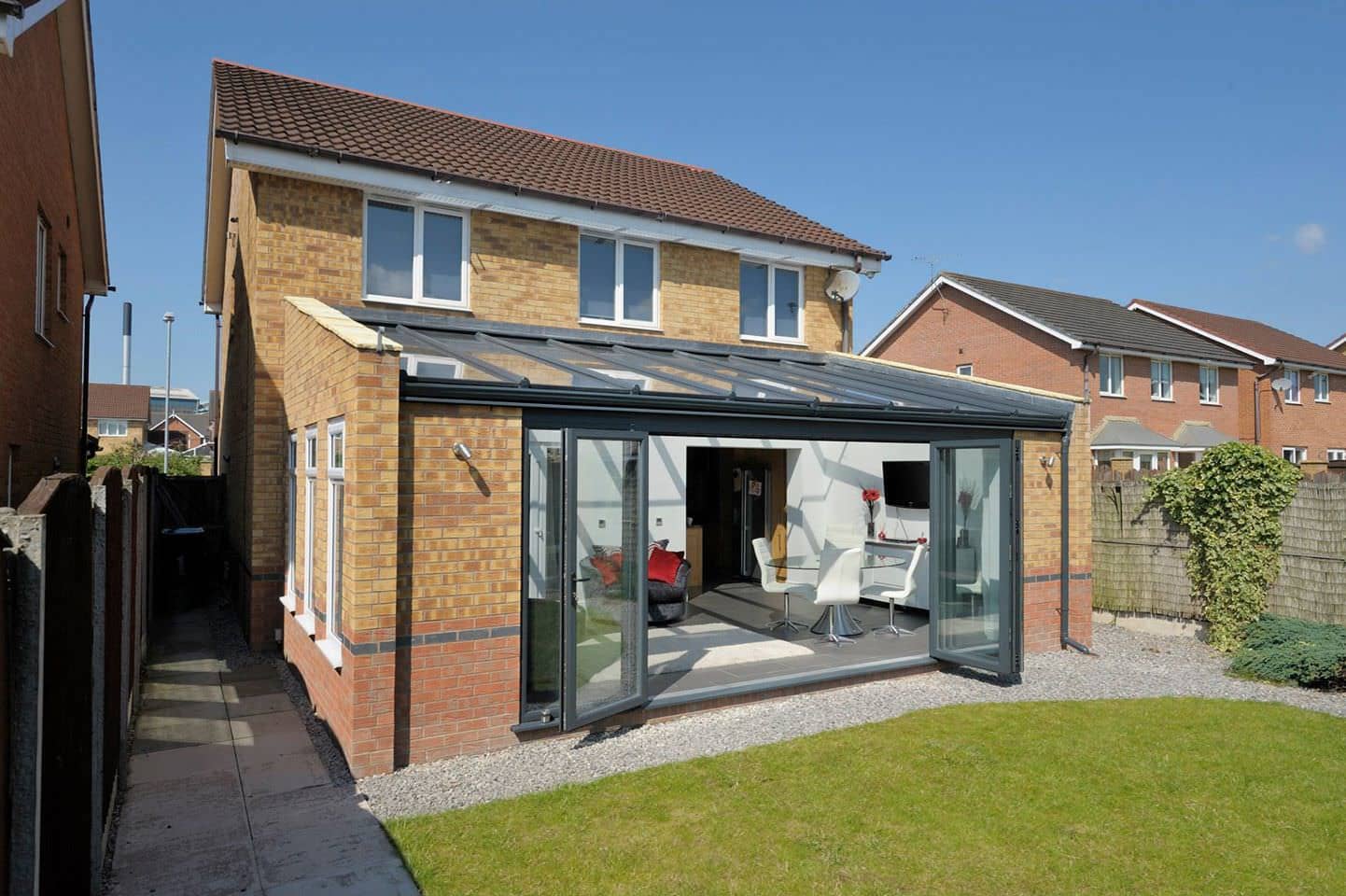 Designed to Meet Your Needs – Modern Conservatories and Customisation
In the past, timber was the primary material of conservatories. This required a lot of upkeep over the years, with the windows and doors consisting of a standard design too.
We customise our modern conservatories towards your needs. We offer a range of window and doors styles, enabling you to enjoy a practical design that meets your every requirement.
In addition to this, our conservatories can be tailored to blend in with your home, with a range of durable finishes and decorative glazing. We can even offer you a selection of hardware choices.
We measure every detail and discuss it with you during the design process so that the conservatory we install is the perfect match for your property and your tastes.
Our styles include:
These conservatories are beautiful and great value for money. They can be used in almost any space, allowing you to make the most of your home.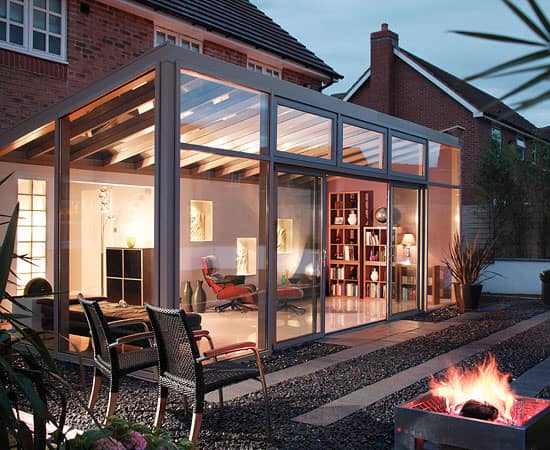 This classic design comes into the 21st Century with the latest innovations. It is incredibly popular as it blends in well with all types of architecture.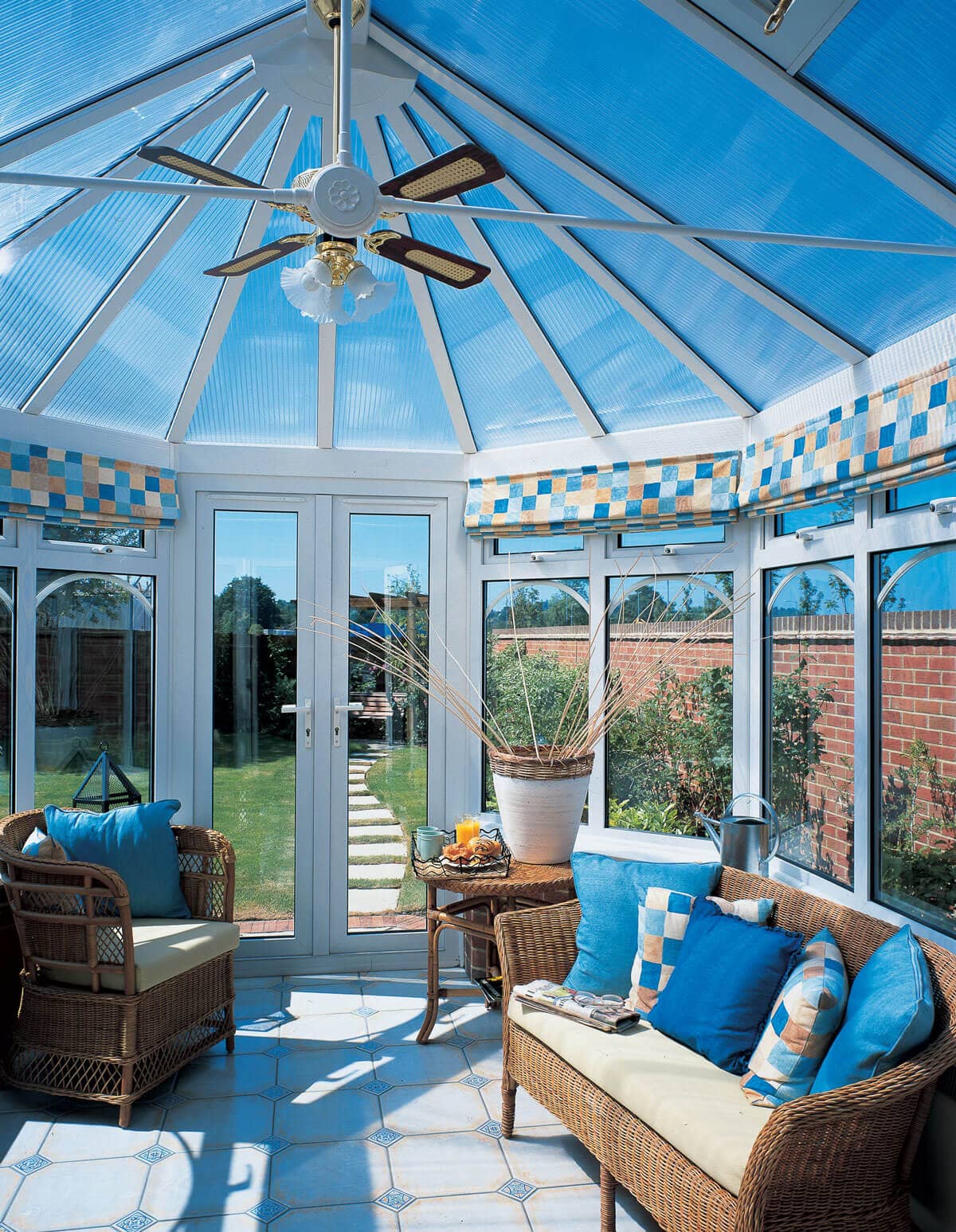 Highly practical, the Edwardian conservatory creates an impressive room that you can fill with furniture, creating a glass extension for your Reading home.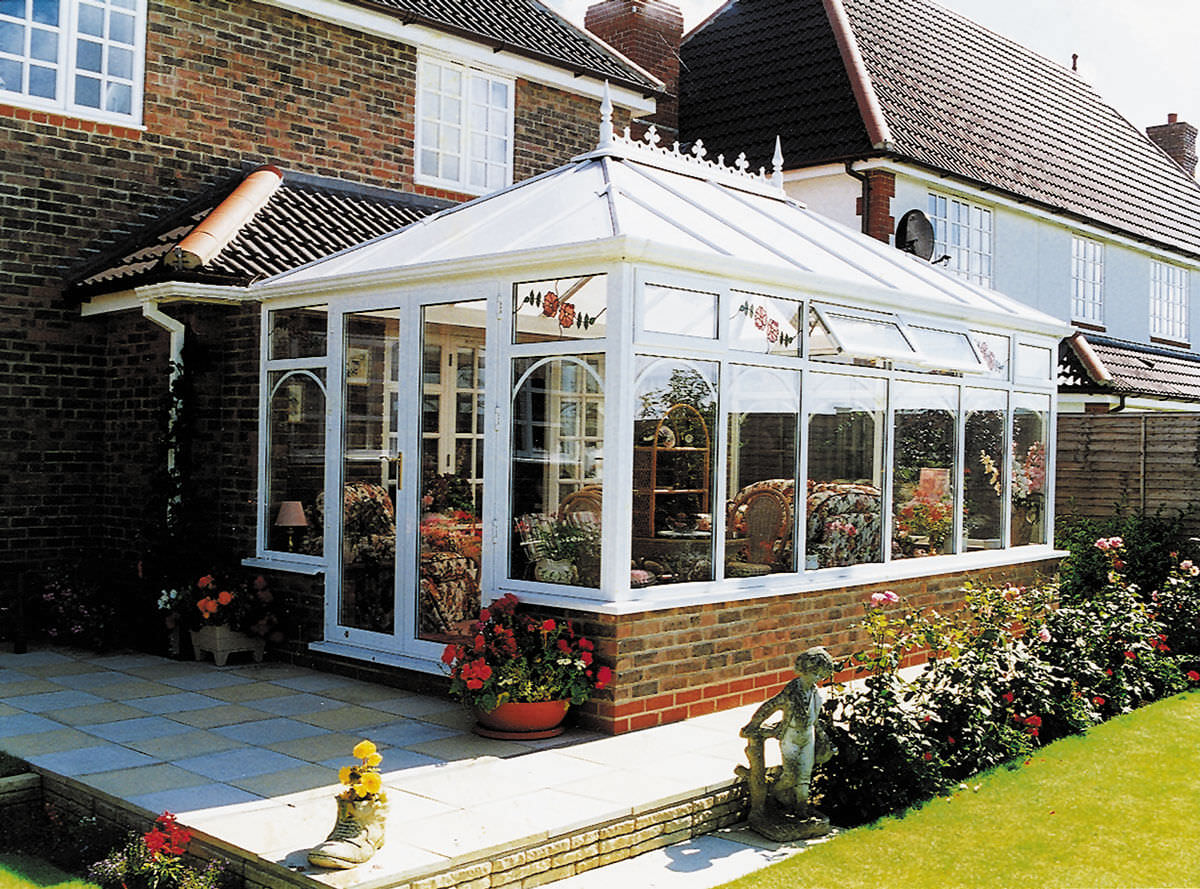 The functional shape of the Edwardian style combined with spectacular gable structures creates an eye-catching living space and a real feature for your home.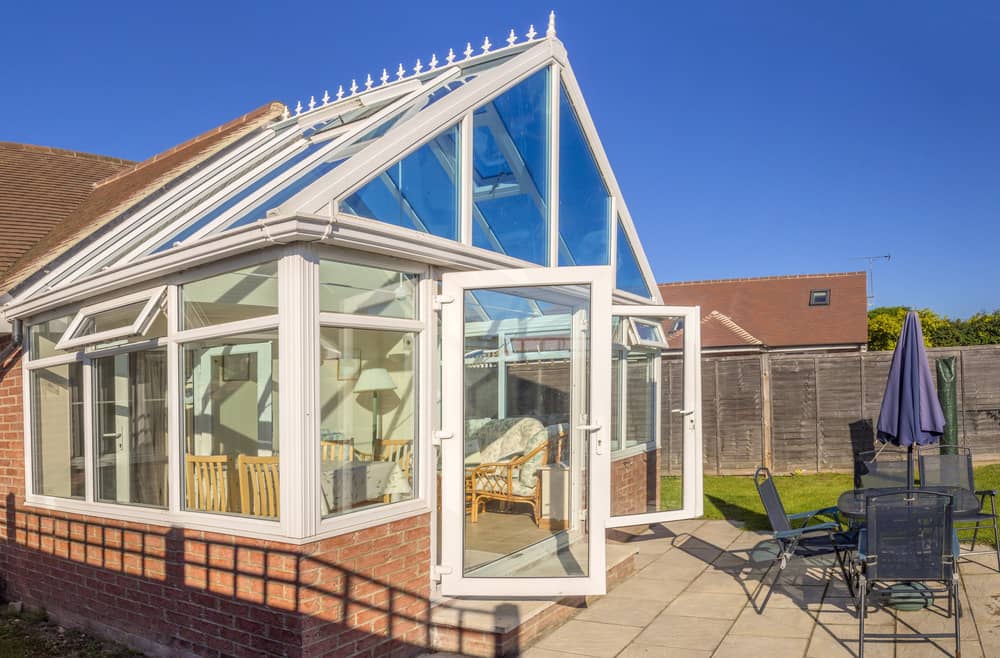 Ideal for when you have plenty of space, the P-shaped conservatory will enable you to expand your home into your garden with a multi-purpose room.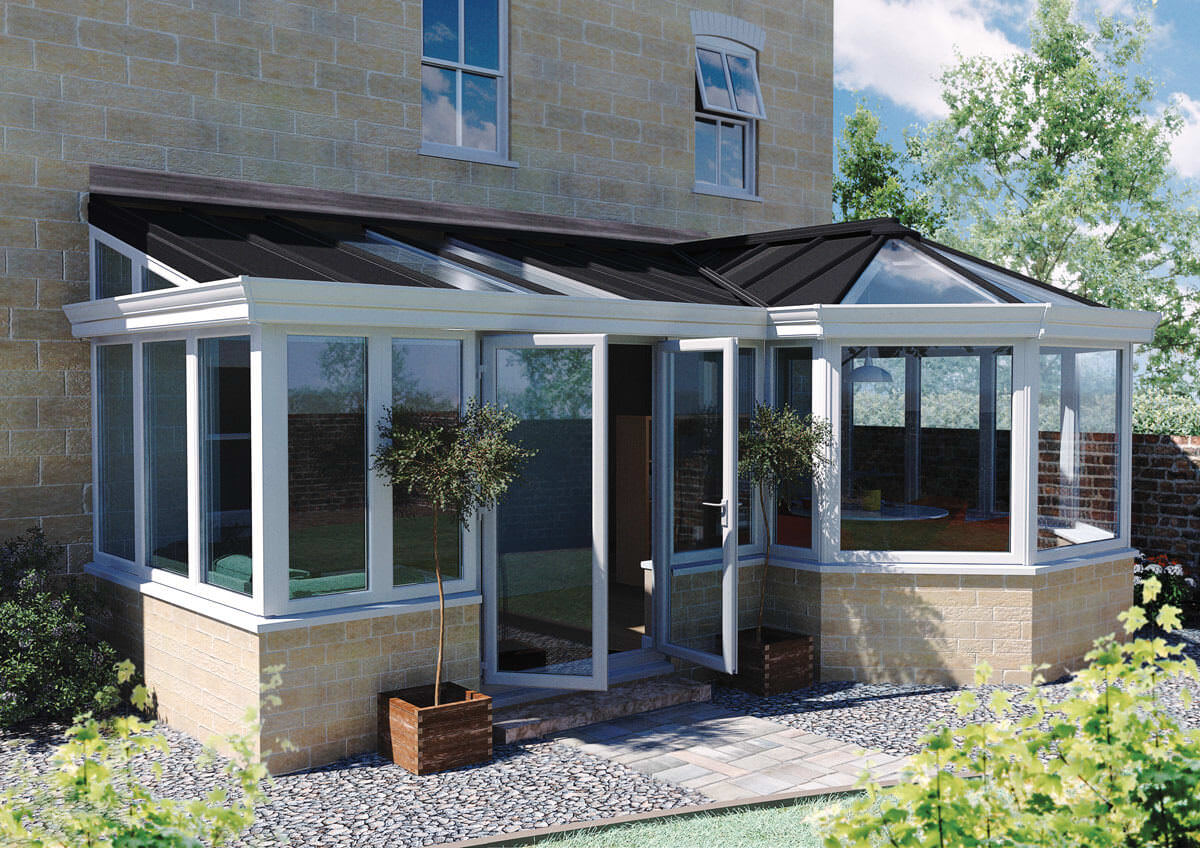 These conservatories are designed just for you, incorporating your every requirement and desire. Perfect for any modern Reading home looking for a unique conservatory.
Modern Conservatories Prices in Reading
Modern conservatories in Reading come in a variety of price options, making them ideal for almost any home improvements budget.
Accessing a guide price for your new conservatory is simple too. Either visit our online quoting engine and enter your specification for an idea of costs or get in touch with our friendly team who will be happy to help.