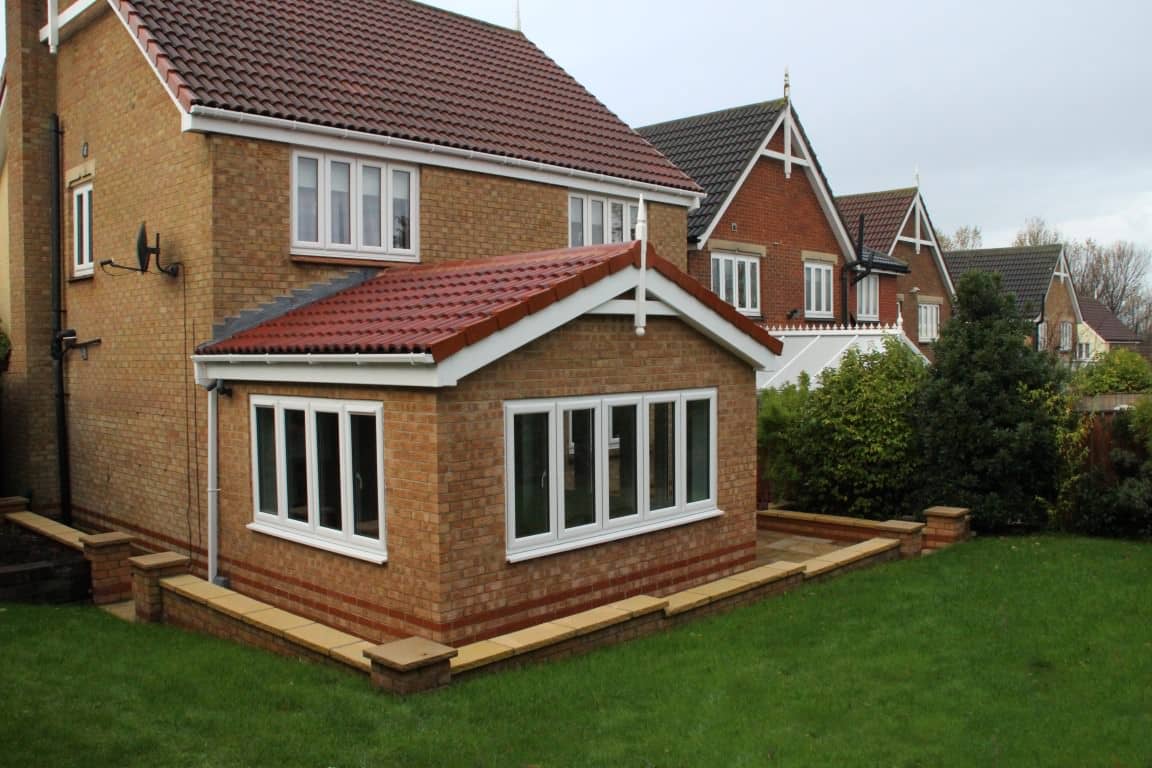 Classic Orangeries for Wokingham Home Improvements
Orangeries are one of the most versatile home improvements that you can choose for investing in your Wokingham property. These stunning living spaces add so much to a home.
They are the ideal combination of conservatory and extension, making your home more practical, as well as stylish.
Here at Abbey Conservatories, we are experts in orangeries and conservatories, ensuring that you receive the benefit of extensive knowledge and experience.
Our team will be on hand every step of the way, ensuring that your orangery meets the highest standards and is exactly the way you want it to be.
Take a look at our guide to orangeries in Wokingham and see how your home could benefit from these fantastic living spaces.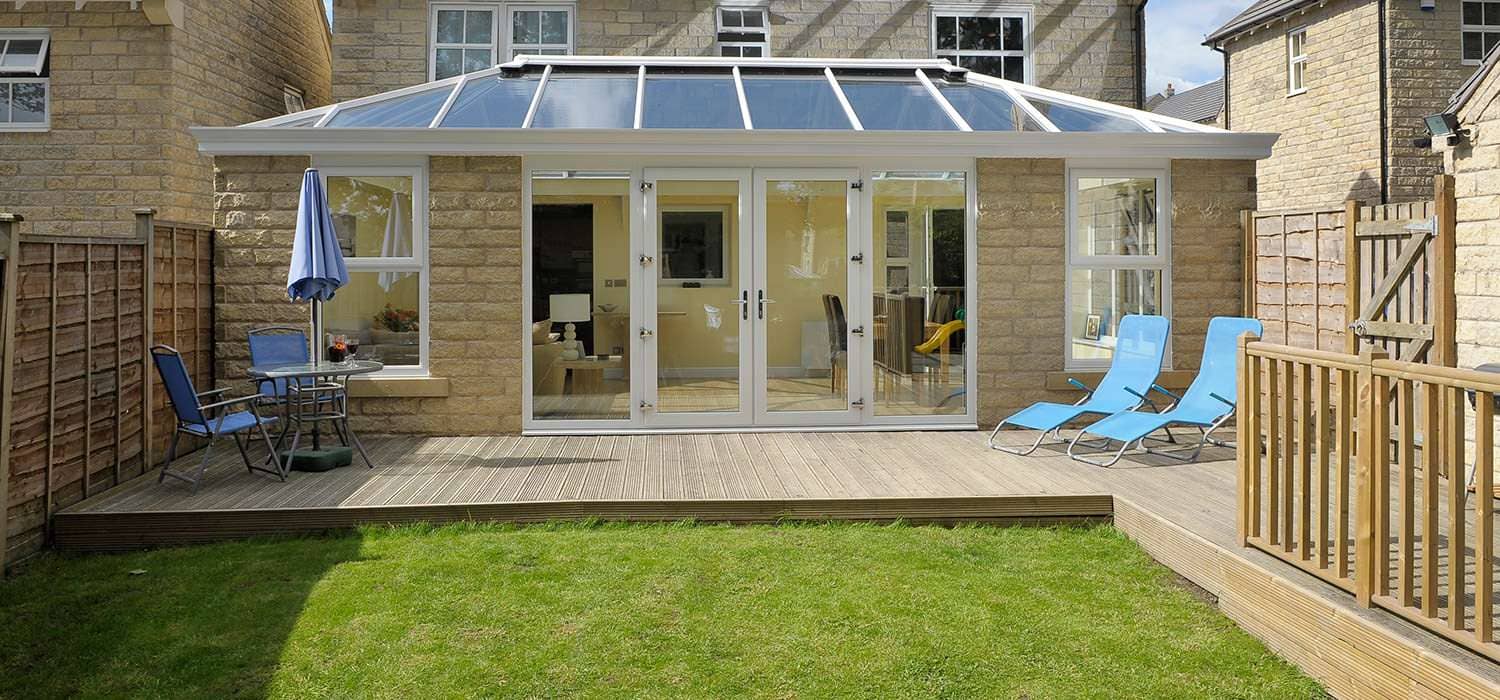 Orangeries – Easy Additional Space
If you want to extend your property, perhaps to create a dining area, living room, office or playroom, then orangeries make a great solution.
More cost effective than brick built extensions, and more efficient to install, these stunning living spaces have the benefit of a combination of brickwork and extensive glazing.
However, unlike conservatories, with an orangery, you will benefit from more privacy. This is made possible by the brick structure, which enables you to enjoy your new space without being overlooked.
This means that you get a practical, yet bright and spacious room to enjoy all year round, which has been carefully designed to meet your every requirement.
High Quality Orangeries in Wokingham
Our orangeries in Wokingham are created using the Ultraframe LivinRoom system, which means you benefit from luxurious design and outstanding quality.
This tried and tested specialist glazing means that the structure is uniquely created to offer lots of glazed areas combined with traditional brickwork.
Our Ultraframe orangeries are durable and low maintenance, offering quality that lasts. We also offer a range of roof options too, allowing you to open your new space up to the outdoors.

High Privacy with Orangeries in Wokingham
Whether you are using your new orangery as a home office where you need peace and quiet, or as a living area where you will entertain guests late into the night, privacy is a must-have feature.
Thanks to the extended brickwork combined with the very best double glazing, your orangery will be far more sound proofed than a traditional conservatory.
This will be ideal for having friends and family over without disturbing your neighbours, or for having a quiet and peaceful area in which you can concentrate on hobbies or work.
Our orangeries are ideal for having all the benefits of a conservatory with the privacy and protection offered by brickwork.
Thermally Efficient Living Spaces with Orangeries
Keeping your living space cosy and comfortable is extremely easy with orangeries in Wokingham. You can enjoy a room that is comfortable all year round.
In the depths of winter, the Windows Energy Ratings of A+12  your new double glazing achieves will make your orangery a warmer place to be.
In the summer, there will be no oven effect as usually associated with conservatories, because although there is extensive glass, your orangery will protect you from glare with the brick structure.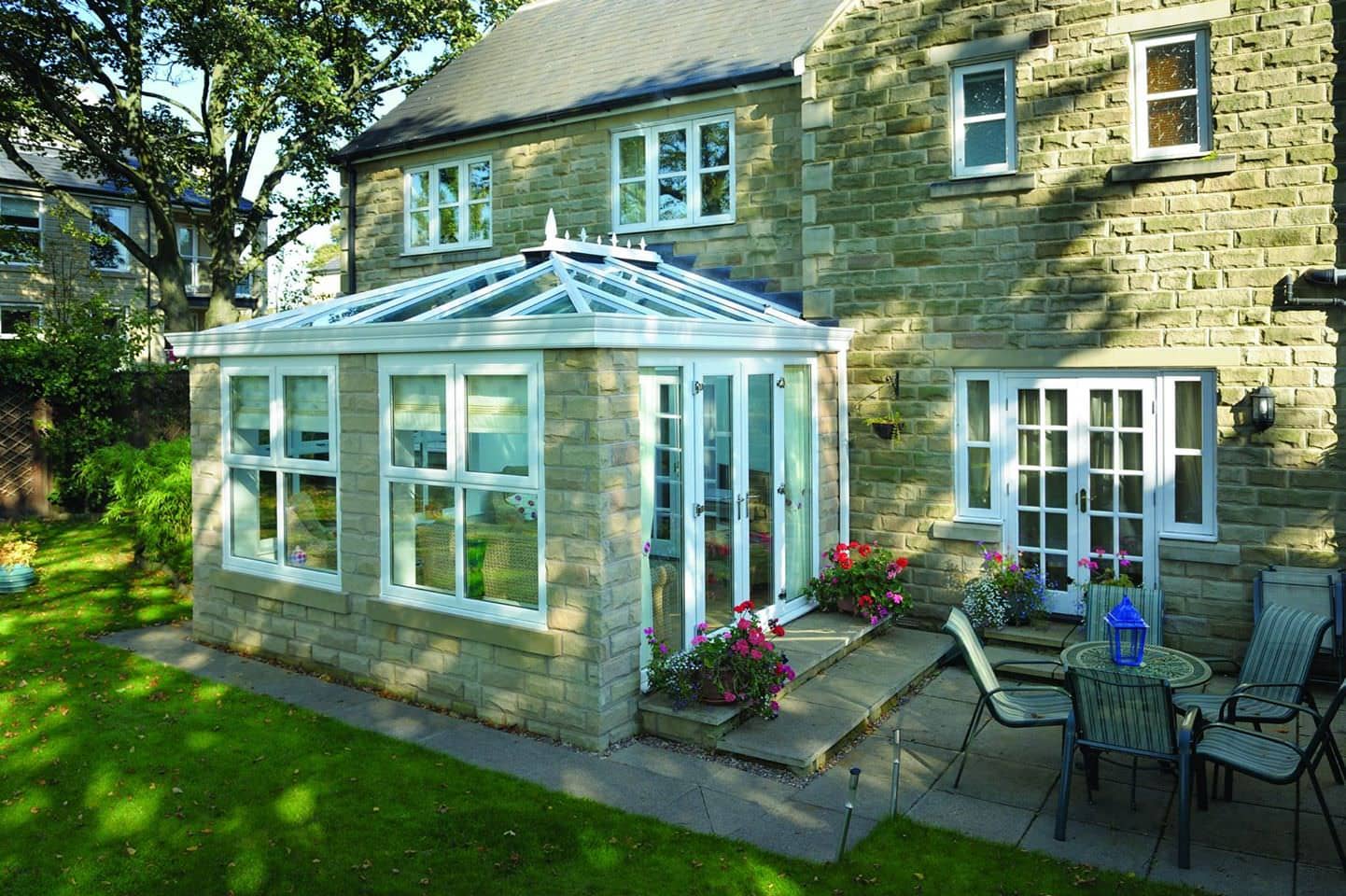 Styled to Suit Your Home – Bespoke Orangeries in Wokingham
When we work with you to design your new orangery, we consider every faint detail. The windows and doors will be the perfect match for your property and also functional for you too.
We source our bricks from conventional production sources, but where exact detail is needed, we can offer a bespoke brick matching service. Your new orangery can look as if it has always been a part of your property, blending in seamlessly.
Choose a lantern roof for exceptional style, or we offer a range of lighting options to create a luxury living space in your orangery, completely tailored to you.
Our style and design options will cover every aspect of your new orangery in Wokingham, making it the perfect match for your property and your requirements.
Orangery Prices in Wokingham
Orangeries are one of the most cost effective ways to extend your Wokingham home, making your home improvements practical and affordable.
Our orangery prices are fantastic too, each quote tailored to your exact requirements and choices. Use our online quoting engine for a quick and easy quote or contact us and we will be happy to help you.
Our friendly team is here to give you all the advice and guidance that you need so your home improvements in Wokingham are just right.