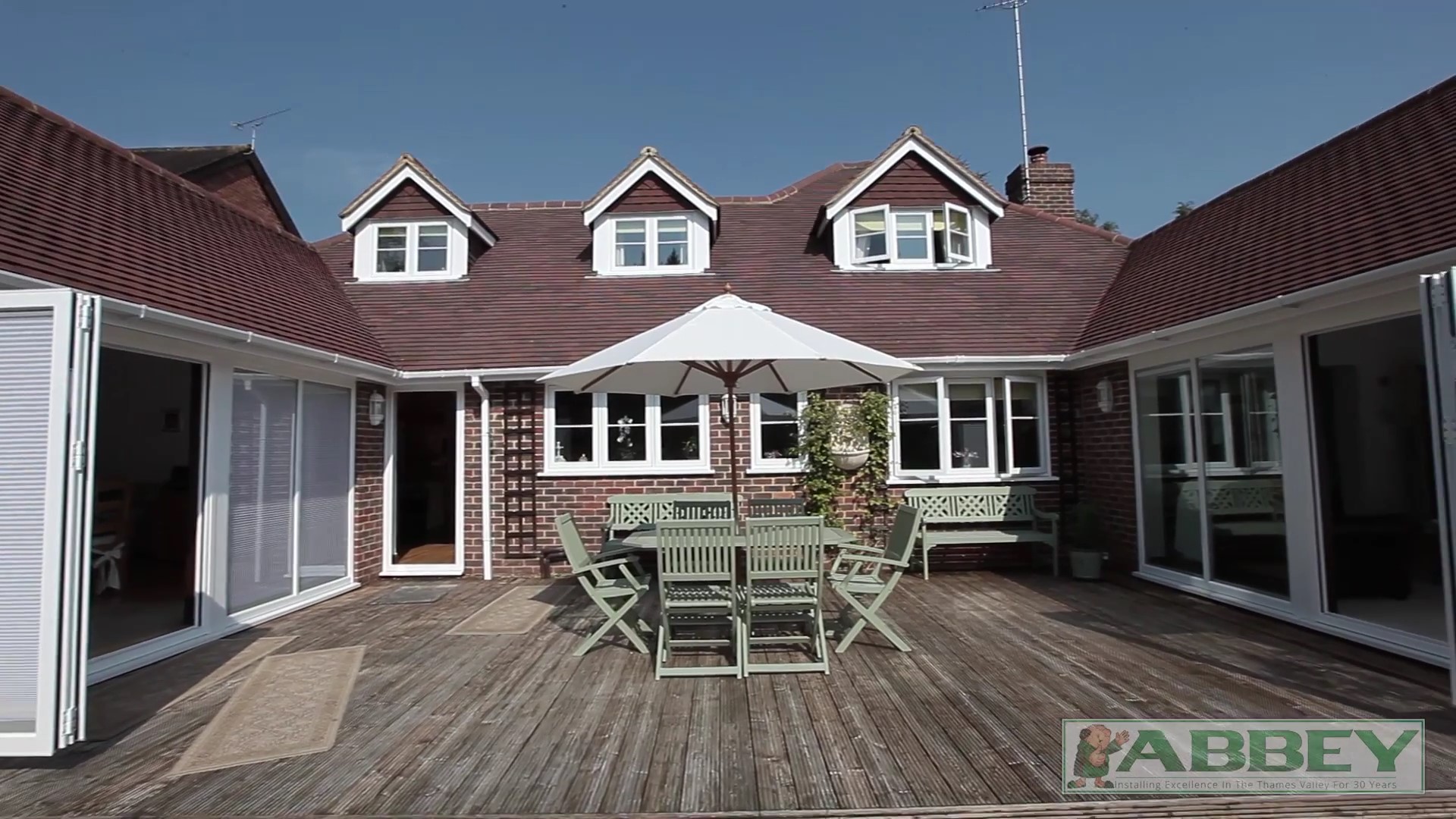 uPVC Conservatories and Integral Blinds Project, Henley
With a traditional cottage look, one couple in Henley knew they needed to change their conservatory to include integral blinds but wanted to keep a cottage-looking appearance.
Their end-goal was to counteract the consequences of having a southern facing conservatory, whilst maintaining its original appearance.
Making sure their conservatory was usable and comfortable all year round was an important and vital aspect for their reason to renovate, and the team at Abbey were proud to help.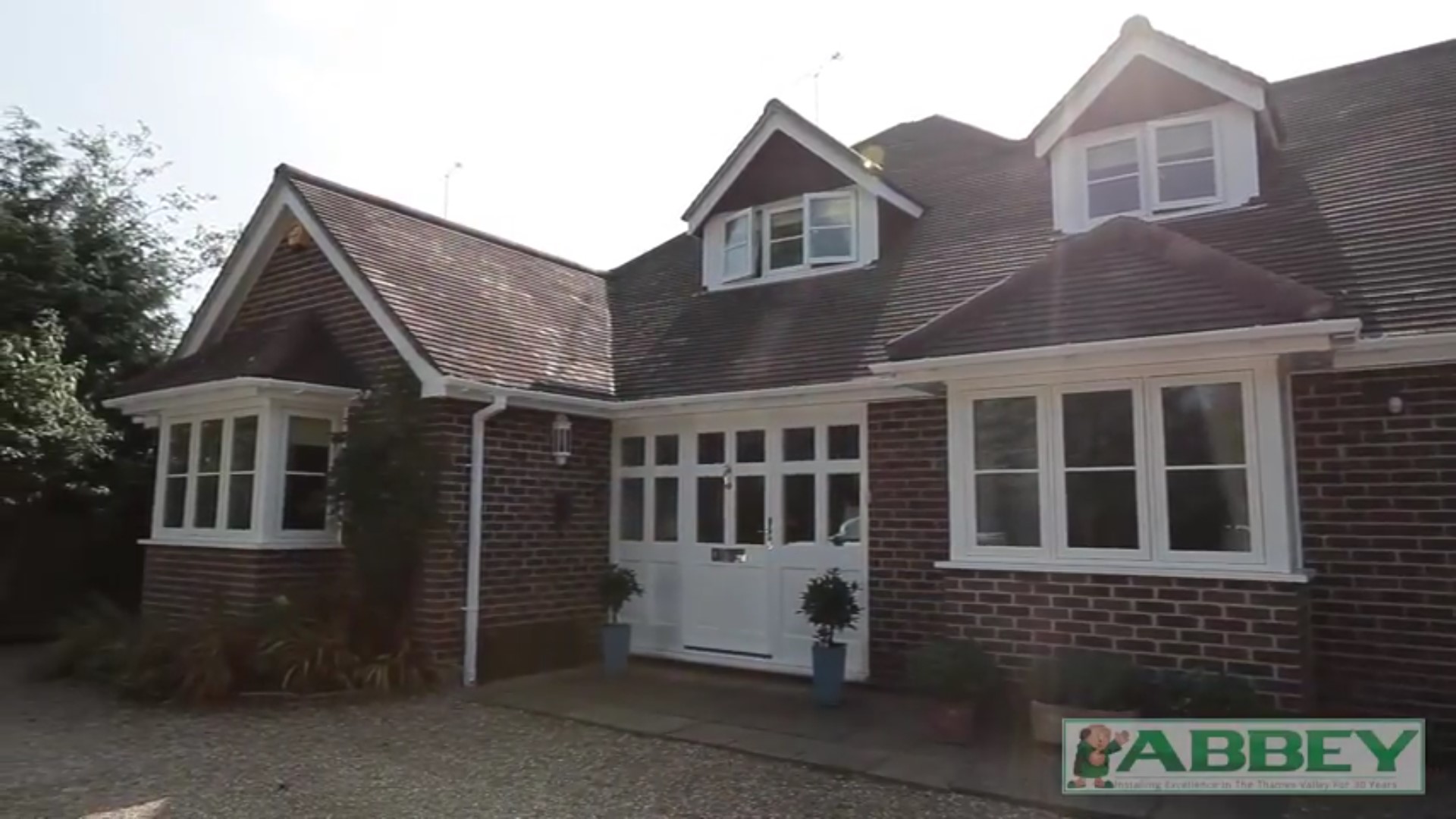 Keep the Appearance, Reduce the Heat
This Henley home was becoming overheated in the summer, making it unbearable and uncomfortable for its occupants.
What the couple realised is to keep their conservatory feeling comfortable and more enjoyable, they must change their windows and incorporate a set of integral blinds.
This is where the team at Abbey were proud to help. The couple had an idea in mind of what they wanted their conservatory to look like and presented their vision to us.
The Solution
The vision the couple had was to create a well-ventilated, comfortable conservatory that can be used all year round, without the unbearable heat.
With this vision, the couple found products in our showroom that they loved. They then spoke to our experts who were able to assist them in purchasing their products.
Our range of cottage style windows was exactly what the couple wanted due to their ability to bring in copious amounts of natural light, brightening up their dark conservatory.
As well as this, they looked at our range of stunning integral blinds, designed to fit perfectly into any conservatory. From the range, they chose a set of white pleated blinds to block out the harsh heat.
Our Henley couple were facing a big problem of having a conservatory that is excruciatingly hot in the summer months.
Their solution was one that we could help with. When choosing their uPVC conservatory, they looked at our range of integral blinds that were guaranteed to be a perfect fit.
They liked the design and found the price to be reasonable, so decided to install a set of integral blinds into their conservatory.
Choosing white pleated blinds, they can now quickly and easily create the results they want by opening or closing their blinds.
Like this couple, if you have a conservatory or home this is darker than you'd like, our range of stunning uPVC windows are ideal for making sure your living area is brighter than before.
With larger window panes and smaller sightlines, your uPVC windows will invite copious amounts of natural light into your conservatory, creating the illusion of extra space.
Available in a range of stunning colours, you can customise your uPVC windows to suit the design features in your conservatory, creating a seamless blend between your windows and conservatory.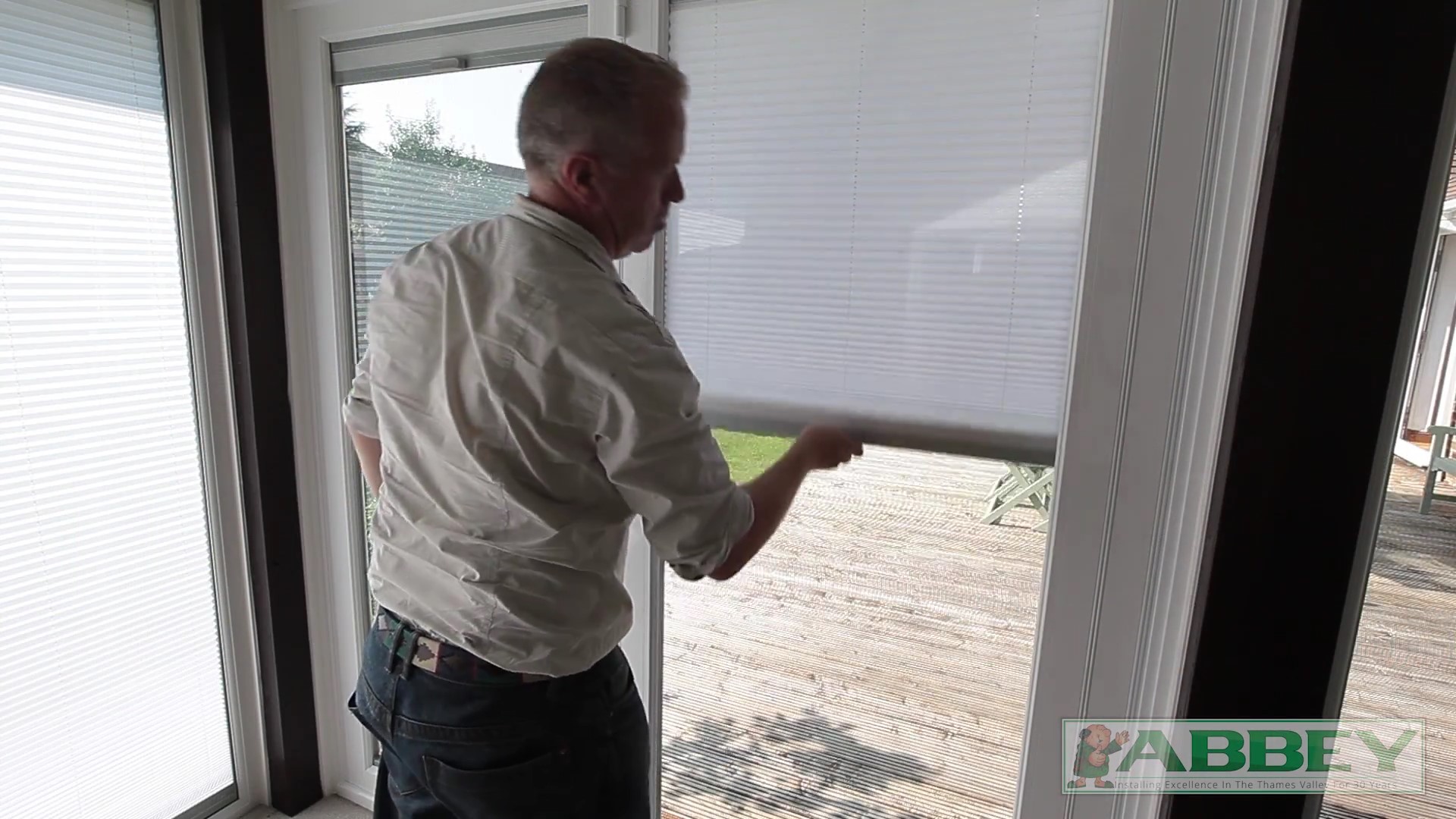 uPVC Conservatory and Integral Blinds Installation – The Final Result
Having battled with a conservatory that is too hot, uncomfortable and dark, the couple decided to enlist the help of Abbey to transform their living areas.
They chose to install a set of stunning uPVC windows whilst utilising the opportunity to incorporate integral blinds, completing their vision for their conservatory.
By doing so, they transformed their conservatory from a dark space to a brighter area that brings in a wealth of natural light, whilst maintaining their current cottage-style aesthetic.
They are exceptionally happy with their purchase and the installation (our team leave your house just as they found it – clean and tidy), making this a huge success!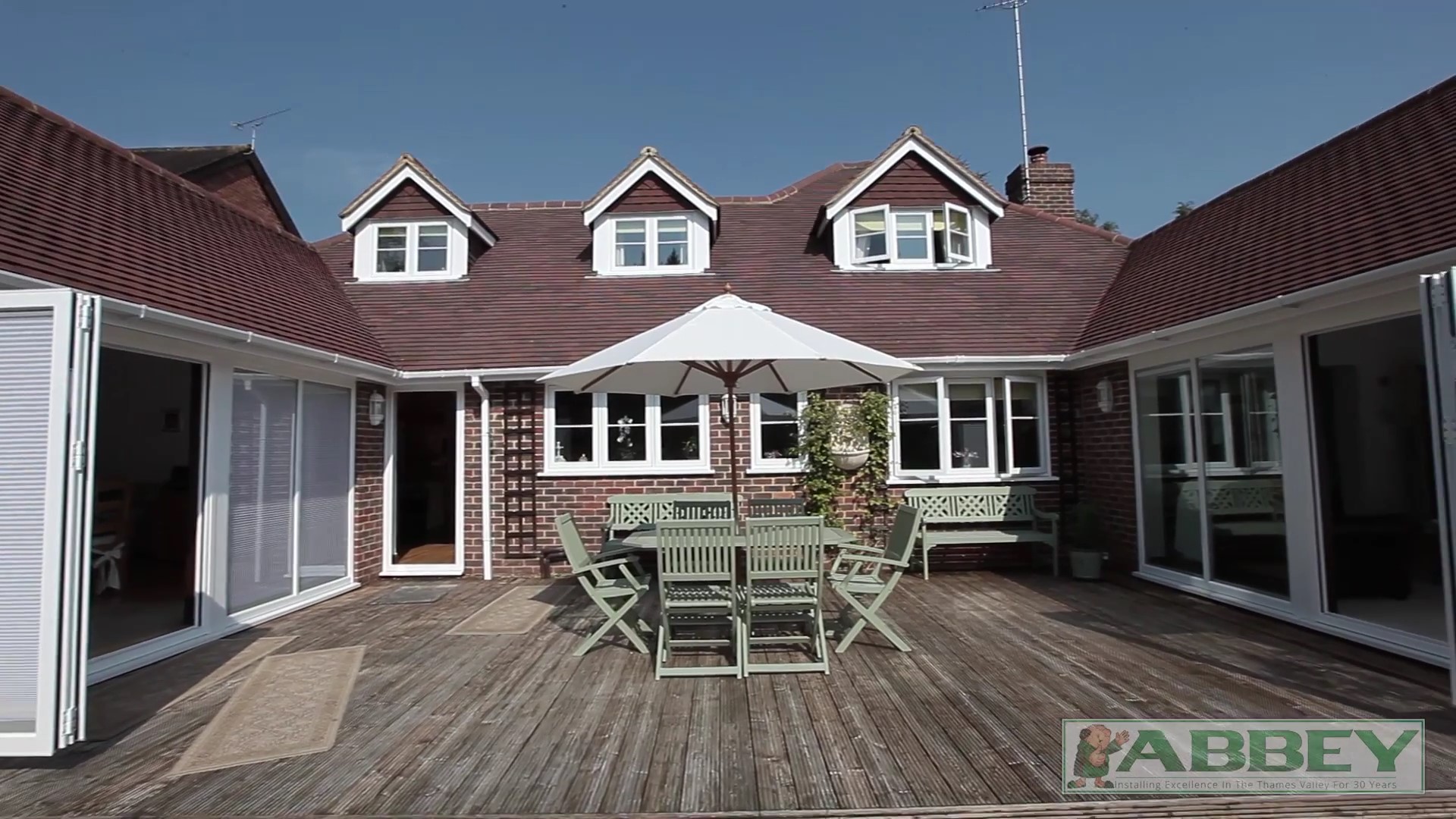 Get in Touch to Get a Quote
To find out more about our success stories, the range of conservatories, windows, doors, and blinds, or to find a quote, give us a call today on 0118 958 2839. We will be happy to give you all the information you need, providing you with a quick quote at the end.
Or, send us an email using our contact form. All our emails are read by our team of experts who respond as soon as possible. They will answer all your questions in detail and can call you back at a time that suits you.