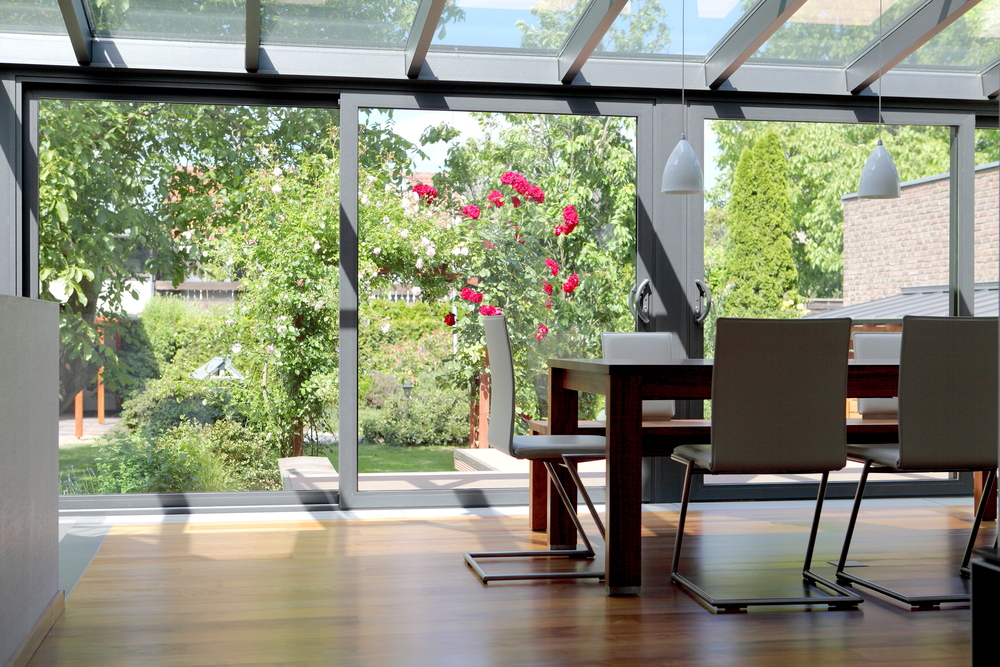 Should you get a conservatory to orangery conversion? If you have an old conservatory, you might feel like it isn't right for your home. These spaces can become cold in the winter and hot in the summer, making them difficult to use. Not only that, but they might be starting to wear down, or they could look tired with old designs like carpets and curtains.
Because of this, a lot of people think about replacing the build with a brand-new conservatory. However, while these modern designs perform much better, they might not give you the insulation you're looking for. Glass still fills 75% or more of the design, meaning you can be exposed to the elements. Problems like glare and the greenhouse effect can affect many builds.
However, with Abbey, you could go in a different direction for your home. You could turn your conservatory from an old build to a stunning new space with an orangery conversion. By turning it into an orangery, you can add stunning brickwork, unique roofing and more to your conservatory. Also, with Abbey, you can create a bespoke orangery conversion for a competitive price!
Why Switch from a Conservatory to an Orangery?
If you have a conservatory, then switching it to a new space with an orangery conversion can be very beneficial. That's because your conservatory could have several issues. For example, it might get cold in winter and hot in summer. That's usually because the build has only one pane of thin glass in the walls and roofing, allowing air to pass inside the build with ease.
Not only that, but a single layer of glass doesn't protect against the sun. As a result, on hot summer days, sunlight can get into your space and bounce off all the glass, creating glare and an uncomfortable greenhouse effect. While you could get a new build or enhance your old one, you might not be able to fix these problems either.
Also, conservatories don't offer you a lot of privacy. With over 75% of the design being glass, your home can feel exposed. While you could replace the glass with obscured options, it still doesn't give you full peace of mind at times. However, by switching your conservatory to an orangery, you can get a space that uses more durable materials to give you more control inside your home.
Benefits of Orangery Conversion
With an orangery conversion, you could transform the way you use your home. Orangeries are classic designs which come from the Georgian era. Originally, these spaces were symbols of status, ideal as extensions to stately homes. Not only that, they were popular in Europe to let homeowners enjoy the sun. Now, though, you can enjoy that feeling inside your home.
Your orangery will be thermally efficient, thanks to panels of double glazing and durable brickwork. Not only that, but the brickwork will protect you from the elements, preventing water from seeping in. High winds are less likely to weaken the structure, and you can improve your home's security too. You could choose sliding and bi-fold doors with multi-point locking systems that are anti-crowbar designs.
An orangery conversion is also incredibly stylish. You can benefit from classic features like roof cornices to give your new space an elegant look. With a roof lantern, you can also add a vaulted glass skylight inside a solid roof for a perfect blend of light and warmth. You could even colour match the brickwork to your existing property, creating a more natural connection to your home!
Conservatory to Orangery Conversion Cost
A conservatory to orangery conversion can cost anywhere between £20,000-100,000. While that may seem steep, though, those prices are with the big national brands. Those companies have larger overheads, meaning they'll charge you more to cover them. Not only that, they can take ages to install the space, leaving you waiting for weeks or even months.
With Abbey Conservatories, though, you could cut the cost of a conservatory to orangery conversion. We can offer conversions for under £20,000, as can many local suppliers. Also, it could even cost less than building a brand-new conservatory for your home! That way, you'll be making a better investment with a local installer in your area.
At Abbey, we've made the conservatory to orangery conversion one of our premium installations. We have years of experience in carrying them out for our valued customers. And, as a trusted, local installer, our team will install them made-to-measure for your home in less time. We're also members of Checkatrade, ensuring you'll get a quality conversion for your home.
Conservatory to Orangery Conversions with Abbey
If you'd like to switch your old conservatory to an orangery with a conversion from Abbey, get in touch today!
With our online quote builder, you can find out just how much our conversions will cost. You could also choose bespoke features for your build to personalise it to your home.
If you'd like to hear more, Abbey's friendly team is always available too. Reach out to us today using our online contact form or by calling 01189 582 839 to ask us anything!