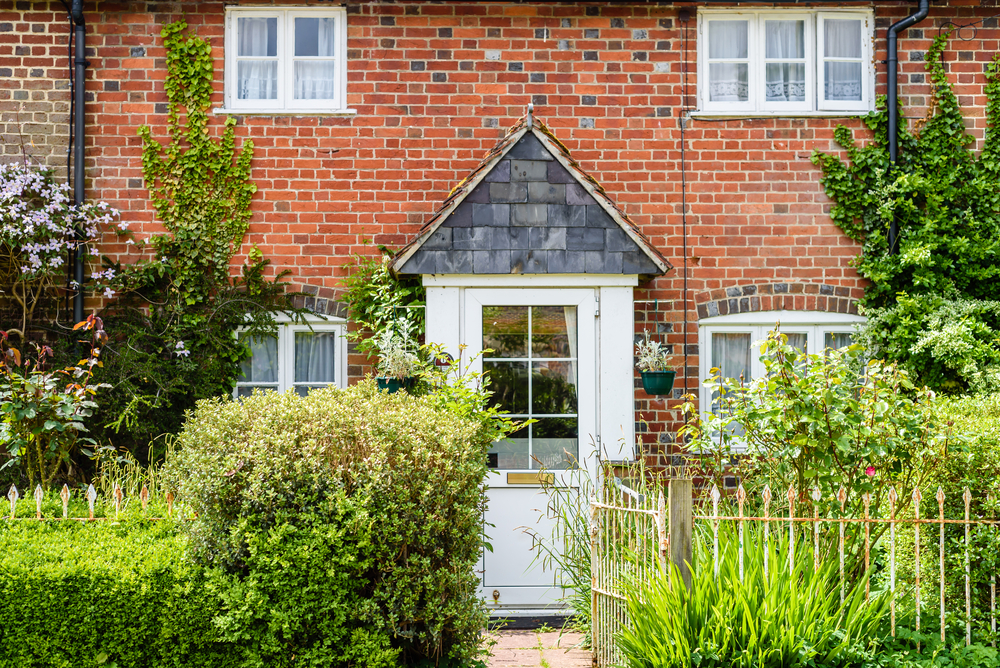 For many homeowners, the front porch is the gateway to the rest of your home. It's a place where visitors can take a momentary pause before stepping into your property, meaning that in many cases it is the first thing they see and creates their first impression – so it's incredibly important to get this right and make sure it accurately reflects the look and feel of the rest of your home.
In practical terms, a front porch is a useful place to store your belongings away from the rest of your home. It means you can clear those shoes and coats out of your hallway and store them out of sight. But when you guests come to visit, they'll pass through your porch, and you'll want to make sure that they don't just get the impression that you use your front porch for storing wet clothes and muddy footwear.
At Abbey Conservatories, we're committed to improving the look and feel of your home with our cost-effective and beautiful installations. That's why we've put together this useful guide into design possibilities for your front porch. So whether you're looking to build a porch from scratch or upgrade your existing one, we hope you'll feel inspired to create the one that's right for you.
Open or Covered Front Porches
A front porch lets you open up your home to new possibilities – but that doesn't mean you necessarily want it to be exposed to the outside world. Or, maybe you do – the choice is yours. You can opt for either open or covered front porches, depending on your needs and style preferences.
Open porches are a traditional English style that isn't enclosed at the front or sides, with no additional walls – often, these are supports with an arched canopy on top. Fitting with their authentic aesthetic, these can often by seen in timber, or materials designed to imitate this. These front porches provide shelter from the rain for you and your guests as you enter your home. With their decorative beams and balustrades, they offer traditional style for an inspiring aesthetic.
To reap the benefits of increased storage space more effectively, covered porches are the ideal solution. This design incorporates walls, windows and doors to create an additional entrance at the front of your property. Let your guests step inside and take a breath before entering your property proper. They can slip off their shoes so they don't traipse dirt inside, and this is the ideal place for you to keep your muddy boots and dripping-wet coat if you've been caught unawares in a sharp shower.
With traditional and modern designs available, you can choose the most inspiring front porch options to meet your needs and create the aesthetic that's right for you.
Front Porch Door Options
Another key and inspiring decision you get to make when designing your front door is the type of door you want to add to it. There are lots of different options available. Since this is the entrance to your property and the first thing many people will see, it's vital to choose one that's stylish, secure and earns you more kerb appeal. Many homeowners choose a raw and rustic stable door for their front porch door design. Porches provide a traditional aesthetic, so a similarly authentic-looking stable door is an excellent addition. Though they feature a handcrafted and old-fashioned appearance, modern stable doors are stronger and durable, and you can even find cutting-edge composite doors in the stable door style for your front porch.
Another front porch door option would be sliding doors. These door styles are often seen at the rear of properties as traditional patio doors, however they're equally at home at the front. They are perfect for slightly larger porches with more space available for these large glazed door panels to slide aside. Equally, their sleek and sliding motion allows you to maximise the space of your front porch further, so you'll have more room for storage and for your guests to step inside, without any doors opening inwards or outwards to get in the way.
A third front porch door option is French doors. These charming and continental doors open outwards and open up your home to new possibilities. If you feel inspired to design a chic and appealing front porch, French doors for your porch are a great choice. These are available in uPVC, as are many of these other porch doors, are there are many advantages to this material, including vast customisation options to suit your home. uPVC is cost-effective, versatile and highly secure, so no matter which front door style you choose, there's bound to be the perfect fit for you.
Front Door Design Inspiration
The perfect way to feel inspired to design your new front porch is to take a look at other properties similar to your own – or maybe completely different – to see what other people have put together. Porches come in all shapes and sizes, colours, materials and configurations, so you should find the design process enjoyable and rewarding.
Whether you opt for a modern or traditional front porch design, open or covered with your choice of accompanying door style, the look and functionality are sure to enhance your home.
Inspired Front Porch Designs From Abbey Conservatories
Are you feeling inspired to start designing your new front porch? Why not get in touch with the expert team at Abbey Conservatories? You can get started on your next project by calling us on 0118 958 2839 or completing our online contact form.
Whether it's windows, doors, conservatories, porches or any other project, we have the experience and expertise to take care of everything from start to finish. That way, you'll be totally satisfied with your front porch design for an installation that's sure to inspire friends, family, visitors and passers-by.
We look forward to working with you soon.