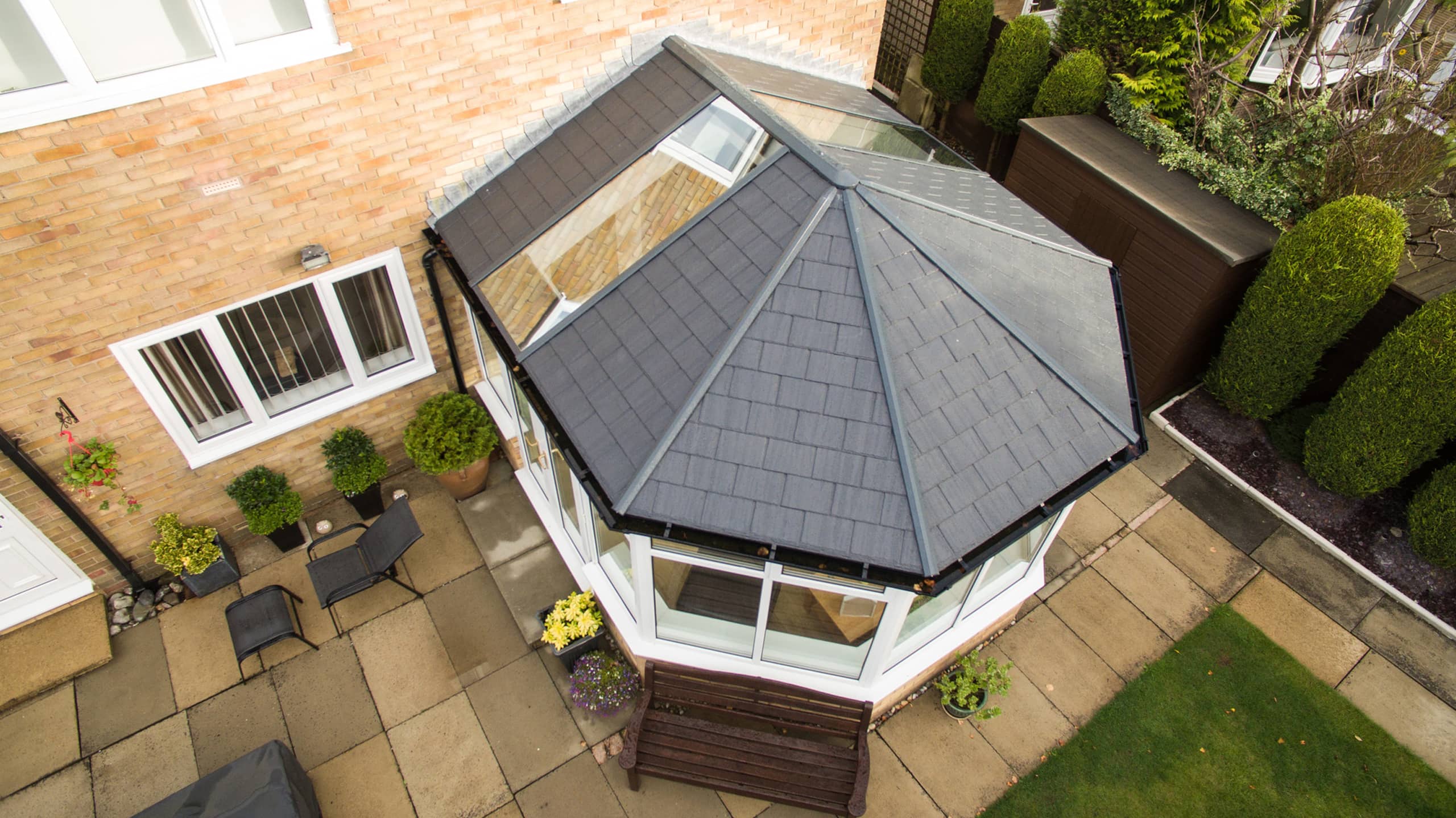 Picture the scene: You finally have the conservatory of your dreams; it's a big and beautiful new space for you and your family to use all year round, filled with comfy furniture, providing vast views over your garden, and intended as a social space to welcome friends as well as a quiet retreat from the chaos of modern life.
And then you find a leak.
With Abbey Conservatories, there's no need to despair if you've been let down by a lesser installer. There's also, more importantly, no need to start from scratch. You won't necessarily have to replace your whole conservatory after all the careful planning to create it in the first place.
There are some relatively simple next steps to take if your conservatory roof is leaking and you want to rectify this (as we're sure you do) – and it's also important to understand why this happening to identify the perfect next steps, while also making sure wherever possible that it doesn't happen again.
At Abbey Conservatories, we're experts in all aspects of conservatory design, installation and upkeep. We ensure that our conservatories are high-performance and able to resist the elements to prevent any leaks and suboptimal performance. In this guide, we'll share our expertise with you to help you make the most of your conservatory all year round.
Why Is My Conservatory Leaking?
As with any parts of your property, there are a lot of complex factors involved that can cause undesirable performance and a less-than-ideal living space. A faulty conservatory roof can often by the cause of leaks. This could be from a roof panel that has slipped out of place or has been poorly fitted, a cracked piece of double glazing, or a multitude of reasons.
There may be no clear traceable reason as to why your conservatory roof is leaking. Sometimes it can be the result of harsh weather conditions that your installation is unprepared for – this could be intense heat following a long period of cold that has caused the glazing to crack, as well as mistakes made during the installation by a lesser installer, or simply a chip or crack to the glass that cannot be traced to any one moment or person's responsibility.
Whether you manage to identify precisely why your conservatory is leaking or not, it's vital to be prepared and initiate the next steps swiftly and effectively to minimise any damage to your belongings or your loved ones' wellbeing.
What Should I Do If My Conservatory Is Leaking?
If you find that your conservatory is leaking, it's important to ask quickly and calmly to minimise any further damage to your living space and ensure you make the right decisions.
You can move any valuables or items of furniture away from the leak to stop these from becoming damaged by the water. You may also want to move as many items out of the furniture as possible, if you aren't planning to attend to the leak quickly – a leaking conservatory provides the ideal conditions for mould to grow. This not only creates an undesirable aesthetic but also an unhealthy living space that can cause breathing difficulty.
The best course of action is to contact a trusted local installer to precisely identify the problem and find the best way to fix it. At Abbey Conservatories, we've been contacted by countless homeowners who have had their conservatories fitted by other installers which have since suffered from leaking roofs or similar, and we've been able to resolve the matter effectively.
Conservatory Roof Replacement To Fix Leaks
In many cases from our vast experience, underperforming conservatory roofs are a primary reason as to why your conservatory could be leaking. While this may sound like a significant issue, it is less so than a fundamental structure problem with the main body of your conservatory – conservatory roofs can be replaced relatively easily. What's more, not only will your leak be resolved, but you'll enjoy improved and superior performance in other areas too.
Replacement conservatory roofs are available in a wide range of styles – there are many offered by our experts here at Abbey Conservatories too. With solid, tiled, glass and other design elements to choose from, you are sure to be able to find the perfect fit for your home, if you're looking to simply replace your current conservatory roof to a higher-performing option.
Alternatively, while a leaking conservatory roof can cause a lot of upheaval and unexpected stress, it can also be the ideal time to improve the look and feel of your expanded space. Take the opportunity and make the best of the situation by choosing a brand new conservatory roof style to not only fix your leak but make your conservatory better than ever.
How To Prevent Conservatory Leaking
While it can sometimes be unclear as to what has caused a conservatory to leak, our expert team have identified some best practices to do as much as possible in order to prevent this from happening.
There are some simple steps you can take in order to maintain your conservatory and reduce the risk of further leaking where you can. Basic maintenance involves keeping the temperature of your expanded living space controlled. Ensure it is kept warm in the winter, carefully and gradually, without sudden sharp rises in heat throughout the day that risk causing cracks to the double glazing. A simple heater can be a cost-effective yet wholly effective way to help with this.
It would also be useful to maintain the roof where you can, or occasionally higher a professional cleaner to look after the outside of your conservatory – many window cleaners will offer this service as a standalone feature or an add-on service, if you don't have the tools or don't want to do this yourself. This will reduce the risk of leaks occurring from cracks, as there is less dirt and build-up on your conservatory roof. You will also be able to identify any minor cracks, chips or other small issues before they turn into a larger leak causing more cost and problems.
Fix Conservatory Leaks With Abbey Conservatories
If your existing conservatory is leaking or you feel it is at risk of doing so, you can contact the experts at Abbey Conservatories. We've been installing, improving and replacing conservatories and conservatory roofs for many years, so we understand how to save you time, money and stress when it comes to leaking conservatories.
Explore our range of conservatory roof replacements and get a free online quote instantly. You can also talk through your options with our friendly team by phone on 01189 582 839 or using our online contact form.
Fix your leaking conservatory and make your expanded living space look and feel better than ever with Abbey Conservatories. We look forward to working with you soon.