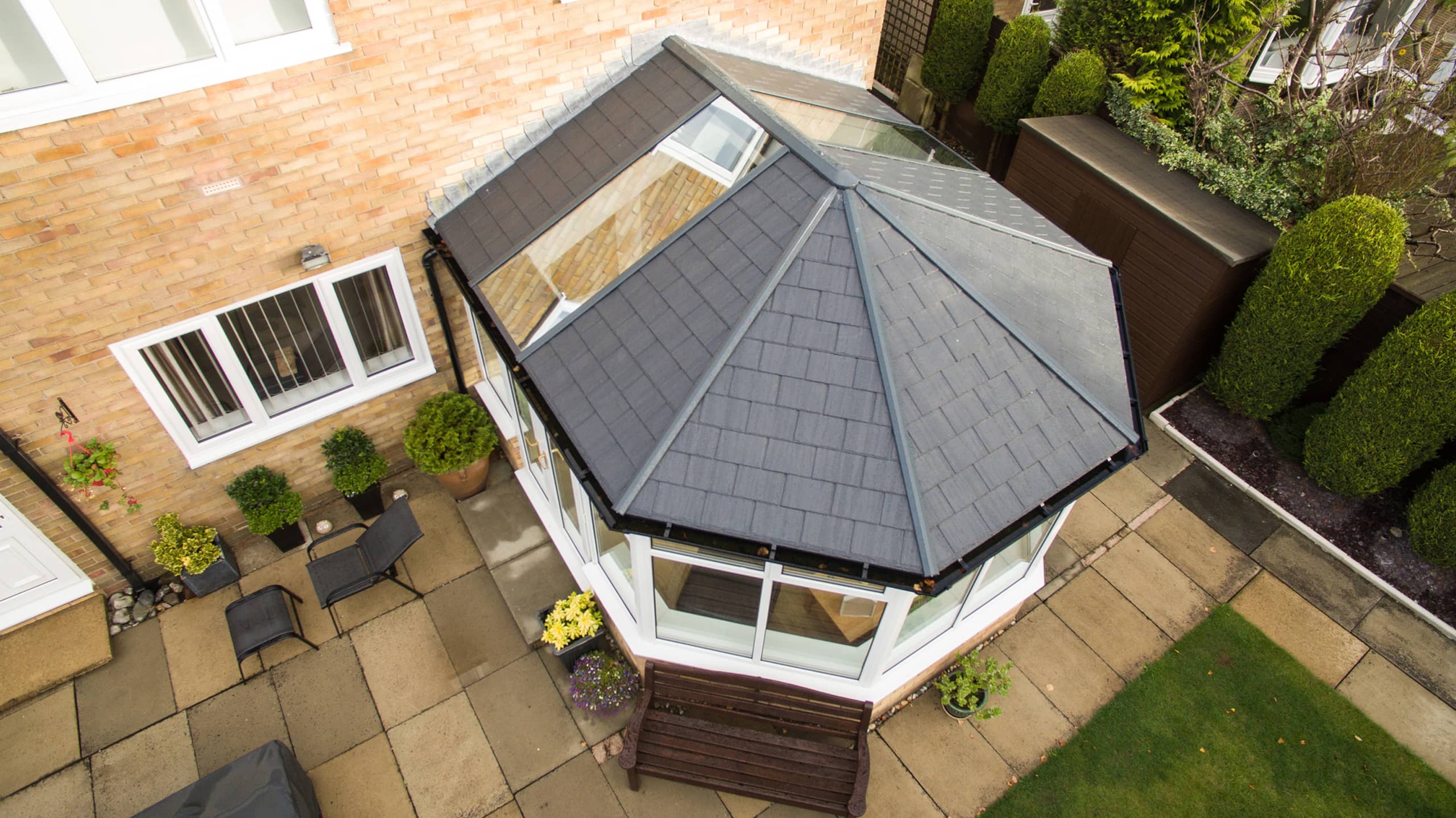 Why do conservatories get condensation? If you have one of these spaces in your home, then you might see a mist build up on the windows, doors or roof from time to time. When condensation emerges, though, it's a sign your conservatory isn't performing. Not only that, the mist can develop into something much worse if left unchecked.
Condensation can build up in your home for various reasons. Your space might have poor air circulation, it could be humid or damp, or parts of your design may not be thermally efficient. You can prevent it in many ways, such as with extractor fans, hairdryers, or simply opening the windows and doors more often. However, these solutions only have a limited effect and may not repair the root issues causing condensation.
At Abbey Conservatories, we create conservatories for your home that don't get condensation for decades. With more durable materials in the design, advanced technology and a weatherproof build, you can prevent the mist from building up in your home. And, as we're a trusted local installer, you can get shorter wait times and lower prices for a replacement conservatory with us!
How Do Conservatories Get Condensation?
Conservatories can get condensation for several reasons. One cause of this issue is how you might use your conservatory. If you don't use it very often, or you use it to hang out laundry, then air and moisture can collect inside your space with no way of escaping. As a result, you could be creating the warm, damp conditions that condensation can thrive in.
How you decorate your space may also be causing issues. Carpet flooring, for example, can allow heat to collect more inside your space. Not only that, features like plants can draw in moisture, meaning that they could create condensation when they're close to your windows. Opening the windows and removing plants from sensitive areas can go a long way to fixing these problems, though.
However, your conservatory could have more serious issues, which are causing condensation to build up. Your windows may not be thermally efficient, meaning they can allow for heat transfer. When this happens, hot and cold air collide more often around your window, and this is what causes the mist to emerge. It could even emerge inside your window if you have broken seals, which will necessitate a window replacement.
How to Prevent Condensation in Conservatories
If condensation develops in your conservatory, there are a few ways you can remove it and prevent it. Firstly, you should make sure there are no moisture sources near your windows or doors. You could remove plants nearby or draw moisture away by investing in silica gel to absorb water and keep it from your windows.
Alternatively, you could improve your air circulation. During the day, it can help to open the windows and doors more often and more widely. You'll be able to allow fresh air to enter your space. If that still doesn't prevent condensation, you could also invest in an extractor fan or dehumidifier which keeps air moving even when your windows and doors are shut.
If condensation does build up, you can also use a hairdryer to remove it quickly. However, that, and none of the other solutions, solve the root problems of condensation. If you have an old conservatory, then it doesn't protect you from the design. Your windows may have gaps and cracks, your doors may have warped out of shape, and the roof could be thin and fragile.
Preventing Condensation in Conservatories For Good
If you want to kick condensation away from your home, the best way is to invest in brand-new conservatories. With a modern design, you'll get energy efficient windows, doors and roofs that don't suffer from condensation. You'll get advanced double glazing, weatherproof profiles and durable sealants that won't warp, crack, twist or rot for decades to come.
Not only that, you can get a new space for your home that's warmer, brighter and safer than your old one. Double glazing can improve your home's insulation to help you save money on your energy bills. You could also transform the way you enter your garden with sliding or bi-fold doors. You could choose durable solid or tiled roofs with unique colours, lighting and even skylights and roof lanterns as well!
With Abbey, you can also replace conservatories for much less. As a trusted local installer, we can offer lower prices and shorter wait times than the big national brands. We're also proud to be Ultra Approved Installers, and we only supply conservatories from Ultraframe. Our market-leading designs can help you make a fantastic investment in your home.
Replacement Conservatories to Stop Condensation Prices
Get one of Abbey's replacement conservatories for your home today, and stop condensation for good!
You can use our online quote builder to design a unique space for your home that's fully bespoke to you! You'll get a personalised price for the design in seconds once you decide on it, too.
Alternatively, call Abbey's friendly team on 01189 582 839 or fill in our online contact form to find out more.