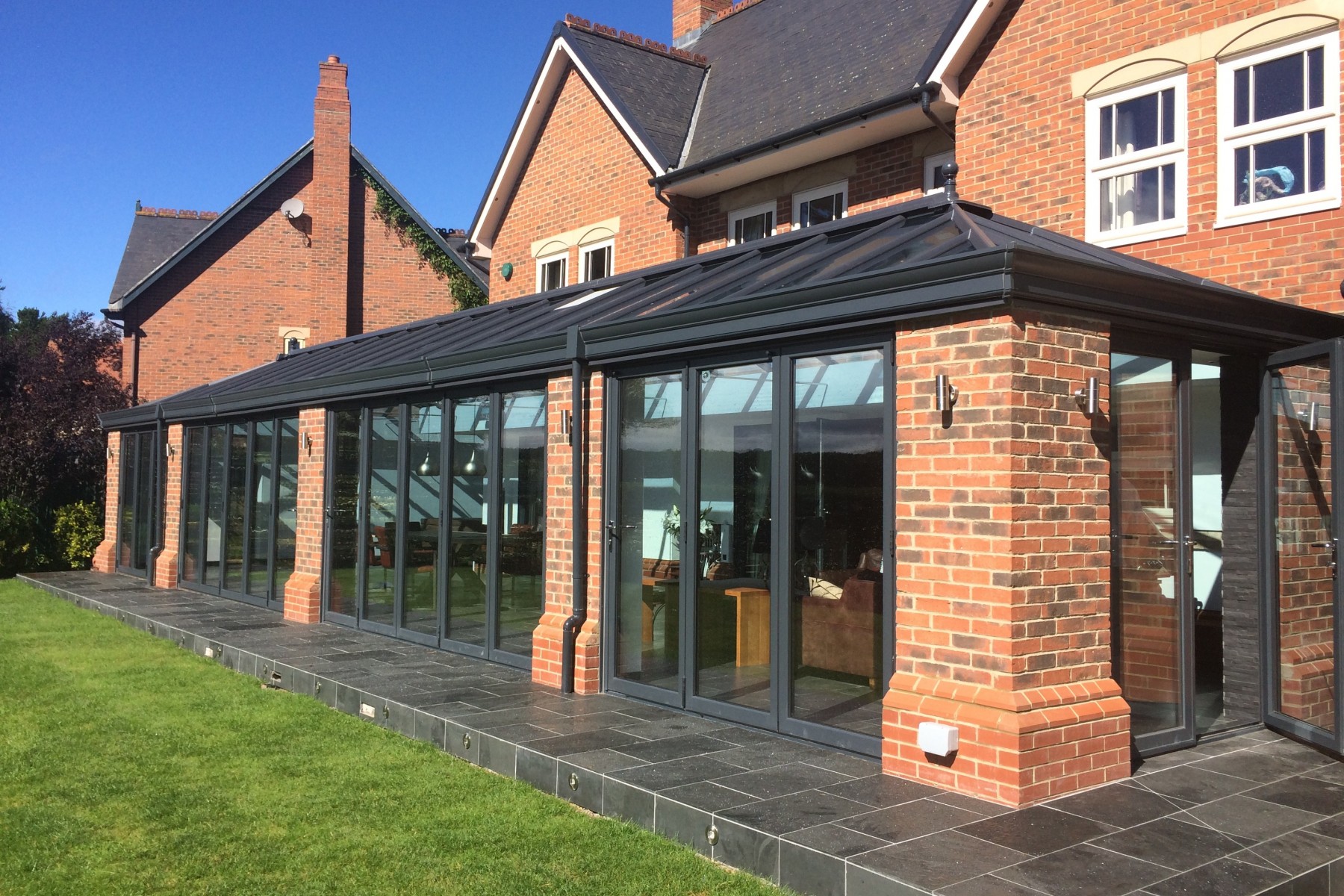 A new house extension could add more value to your home than you may think. Not only will you get a brand-new space, but it could raise the price of your home and reduce the amount of money you spend to maintain it. House extensions give you a world of possibilities, thanks to the versatility of their designs.
You can create any room you want, and get the same level of performance or better than you currently do in your existing home. Not only that, but a house extension is a fully bespoke option, adding value in how your home looks and feels. Because of all this, one of these spaces could transform your home.
At Abbey, we're proud to have been installing stunning house extensions for over 30 years. We've seen first-hand how a brilliant house extension can add value to homes right across the area, and we know you can bring that value to your living space as well. Working with us, you'll get a quality extension in the bespoke design of your choice, giving you total control over how it suits your needs.
With the option of durable glazing, innovative doors, thermally efficient roofing and a range of colours and finishes, your new house extension is what you make it. That way, you'll add value to your home now, for years to come, and when you decide to move on.
House Extension Durability
A house extension is an ideal way to add value to your home. You'll be investing in a room that can blend in seamlessly with the rest of your living space, or can stand out boldly. Unlike a conservatory or an orangery, you'll get total control over the design of your extension.
You can choose the size, shape and overall style of the space, meaning you can use it for any purpose. Not only that, but the design you do create is one that's built to last. Your extension will use highly durable materials, such as brickwork, aluminium or even tiles. All of these are fully weatherproof and able to perform for decades without a hitch.
House Extension Efficiency
Another way a house extension can add value is the money it could save for your home. With an extension, you'll get a thermally efficient room that gives your home outstanding insulation. Because of this, you won't be losing as much of your home's energy. Additionally, you'll be able to prevent cold air from spreading into your home from outdoors.
As a result, your extension will be warm, and every other room in your home will be able to feel the benefits too. That way, you won't have to use your heating as often, helping you cut the cost of your energy bills every single day.
House Extension Security
And, if there's one thing we at Abbey know adds value, it's peace of mind. Feeling safe inside your home is vital to you and us. Because of this, our house extensions make sure you and your family are protected from any threat. If a burglar or intruder tries to get into your house through your extension, then they'll be out of luck.
You can choose doors with innovative multi-point locking systems, resilient hinges and robust shootbolts. There are also windows with durable handles and roofing with more solid materials. That way, you'll add an extra layer of protection to your home, adding value you can't put a price on.
House Extension Design
One thing sure to add value to your house extension is the right design. Many extensions can look a bit tired or basic, which isn't good for you or anybody who'd like to move into your home. Because of this, the best way to add value is to be true to yourself. With a bespoke house extension, you can create the room you've been missing in your home.
For example, if you want a home office or study to get work done, you can build it. Alternatively, with the option of floor-to-ceiling glazing and bi-fold doors, you can build a social space that extends your living space and beyond into your garden.
House Extension Value
If you decide to leave your home, you'll see how a house extension can add value that lasts a lifetime. If your home as an extension, it's been proven that you'll be able to get a higher price for your property! Because of this, you can expect higher, and more frequent offers when you decide to leave your home.
Many buyers will look for the condition of your extension, meaning regular maintenance can also help. Fortunately, as the design is so durable, cleaning is quick and easy. You won't have to clean the build more than a couple of times a year either. That way, your house extension can add value to your home, and even to your next one, effortlessly!
Abbey House Extensions Add Value
With Abbey, you can build a house extension that adds even more value to your home. We supply leading extensions for low prices, and with the personalised service that only a trusted local company can provide. We have 30 years of experience in extensions, giving us the expertise to build your ideal space.
Our team can make the process as smooth as possible, working around your schedule and working with your designs. At Abbey, you can fully customise your new house extension to suit you. That means you can add value with a truly unique space! And, as a local installer, you could get a much lower price for your new extension when you choose us.
House Extension Prices
To find out how low Abbey's prices are for a house extension, get in touch with us today and add value to your home for the future!
You can use our online quoting engine to pick out every part of your new extension and to get a personalised price for it. It'll only take minutes to use the interactive tool and seconds to get your quote, meaning it's quick and easy.
Also, our friendly team are always on hand to help. You can fill out our online contact form to ask us anything, or give the team a call on 01189 582 839 to speak to us directly!